LadyboyMatch is a new dating site for ladyboys and transgender people. It is convincing with a fresh and modern design, but also promises very good chances of success and some good functions. We looked at the LB dating site in detail in the LadyboyMatch review report and we have attached our experiences with LadyboyMatch. Is it the new best ladyboy dating site? Let's find out.
Registration at LadyboyMatch
Registering with LadyboyMatch, like most other dating sites, is very easy. It only takes a few minutes, even if you fill out all the important fields at the beginning. This is also recommended, because this information is then used to search for a suitable partner. In other words, you can see how well you agree in every profile. There is no registration via Facebook or Google.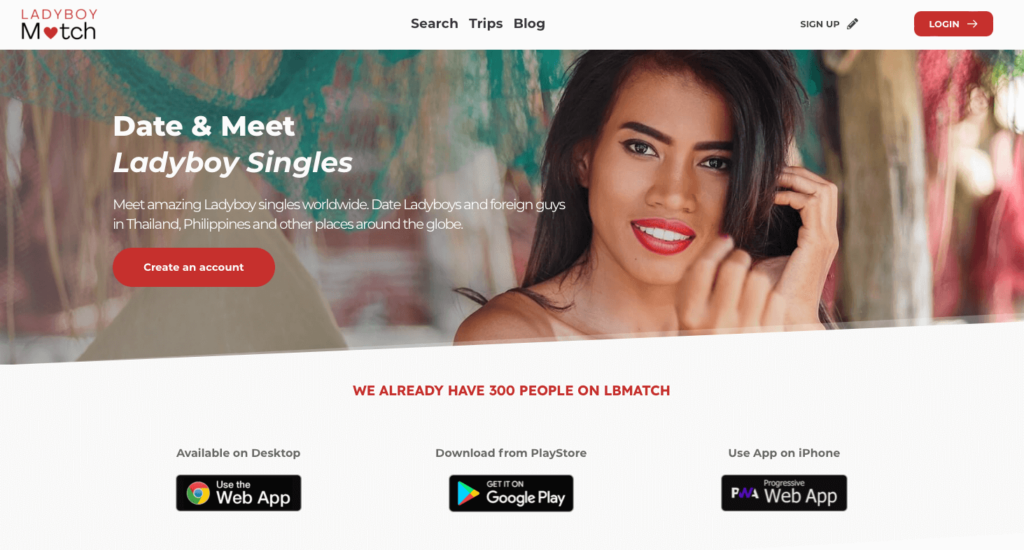 Overview and design
The implementation of the design and the overview is very good at LadyboyMatch. Everything looks modern and even new users can find their way around immediately. There is also no advertising, as well as other things that could be disturbing. You automatically focus on the members. These stand out. If you open the profile, you will find all the important information and you can see how well you fit together with the profile. Definitely one of the most beautiful ladyboy dating sites.
In the menu you can find the following item: Blog, where you can find advice and useful tips. An overview of the members and an area for premium membership. You can also find the search function there, which is very good. There is also an area in the menu called Trips. You can look for travel companions there. One of the highlights of the dating site.
LadyboyMatch members
LadyboyMatch has a large number of members. Almost all of them are either in Thailand or in the Philippines, which is a bit of a shame, we hope that this will spread in the future. There are many attractive ladyboys among the members. Many are looking for relationships, but most are looking for fun. In principle, ladyboys can also be found in all age groups, but the majority are estimated to be between 25 and 35 years old. All in all, we think the selection of members is very good.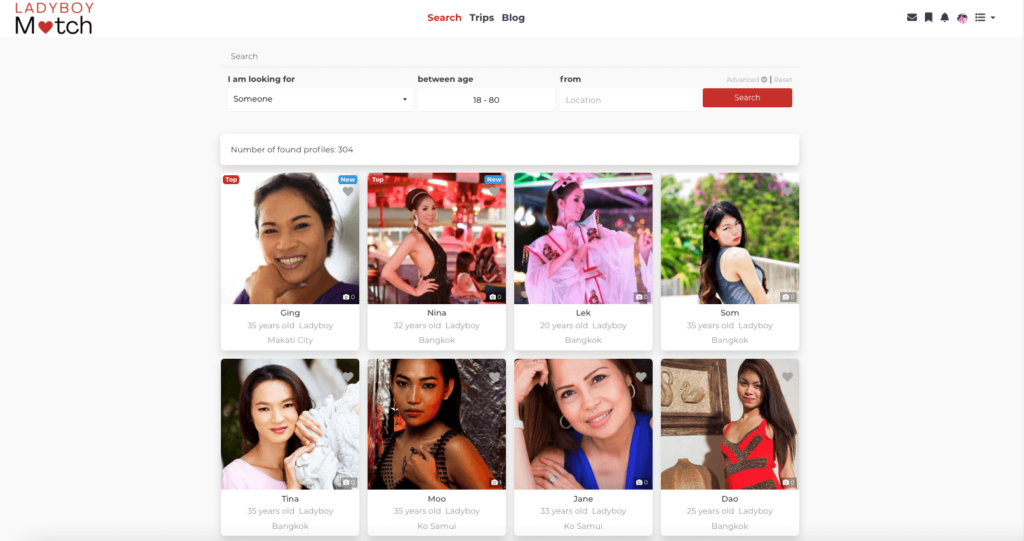 Special features of the website
Probably the greatest specialty of LadyboyMatch is that you can get on dates with attractive ladyboys very quickly. But of course that's not all. The dating site also has some good features. Members can also be searched for using the trip function, which is very practical and good. There is also an app and some small but nice functions. We have listed them all here.
Trips: This area is the highlight of LadyboyMatch. Here you can look for travel companions. You can share your own trip and look for someone to accompany you, but you can also apply for other trips. Women often want to go to Phuket for a few days, for example, and post their wish here. This way you can get into conversation with the members very quickly and easily.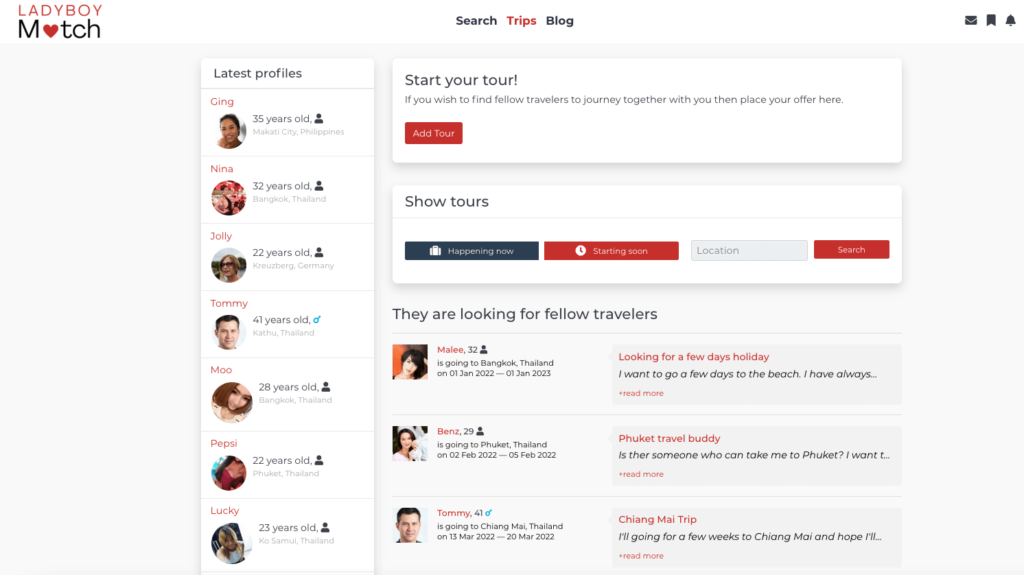 Favorites: Members can be saved in the Favorites area. Here you can save members and get faster access to them. it can also save members who are then contacted.
Top position: With the top position you can place your own profile at the beginning of the page. This function is available to every premium member. It is good that you can always activate the top status for a certain period of time and that it is not constantly active. So everyone has the chance to be at the top and thus clearly visible.
Gallery pictures: If you open the profile of the members, you can see the pictures in a larger format in a gallery-like view. Not a new highlight, but a nice view, so that you focus exclusively on the pictures.
Blog: There is a separate blog where you can find good and useful advice and information. However, this is currently only available in English. This area offers useful help, especially for first-time visitors.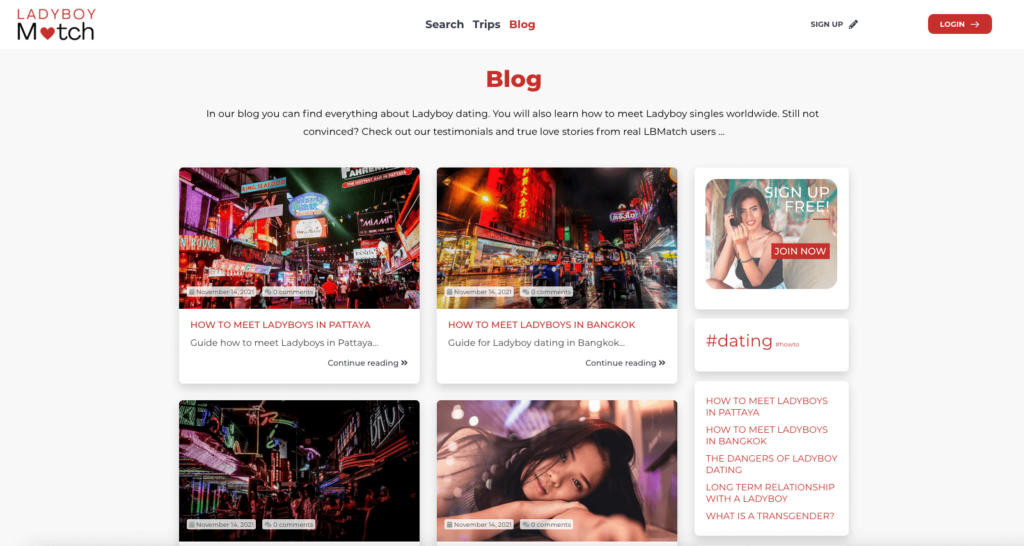 Android app: There is also an app on the website which can be downloaded from the Google Play Store. This offers the same functions, but it is better adapted to the smartphone.
LadyboyMatch Premium
If you want to send messages to members, you need a Premium membership at LadyboyMatch. However, the prices for this are very cheap, especially when compared to other dating sites. There are 3 different running times to choose from. The longer you have a membership, the cheaper the prices become. The shortest term is 1 month, the price for this is $ 15. You pay for 6 months $ 75 and $ 150 for 12 months, which is a saving of 2 months. In addition to the chat function, you can also set your own profile to the top position so that you can be found more easily.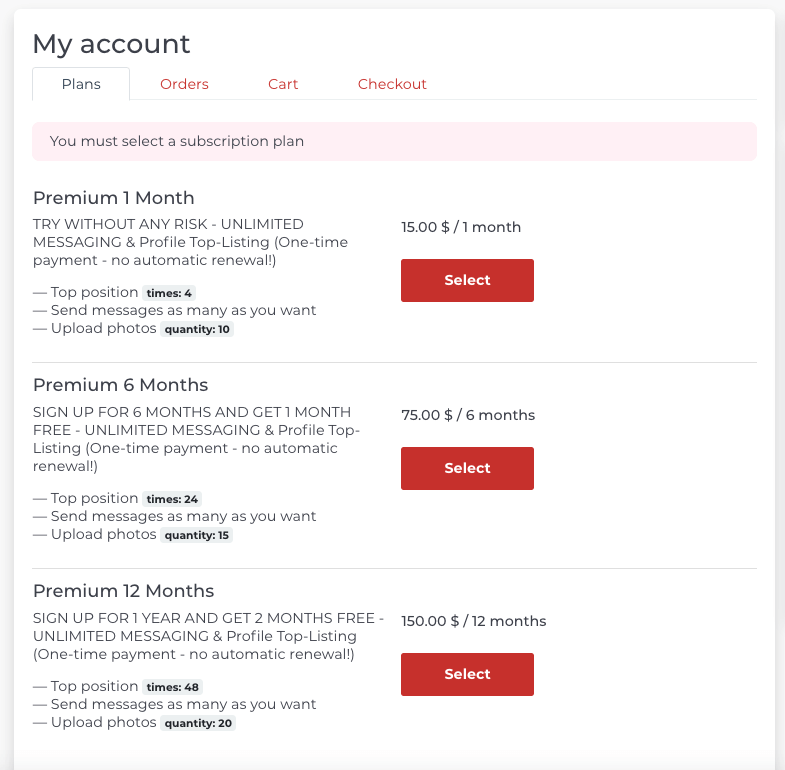 Chances of success at LadyboyMatch
Personally, we see the chances of success at LadyboyMatch as good. Of course you have to put something into your mind and really try. It starts with creating a beautiful and meaningful profile. In addition, you shouldn't put everything on one card. The chances of success are particularly high if you are looking for one night stands, as there is a large selection there, especially in Thailand. However, many offer their services for a fee. You can also find serious dates and relationships at LadyboyMatch.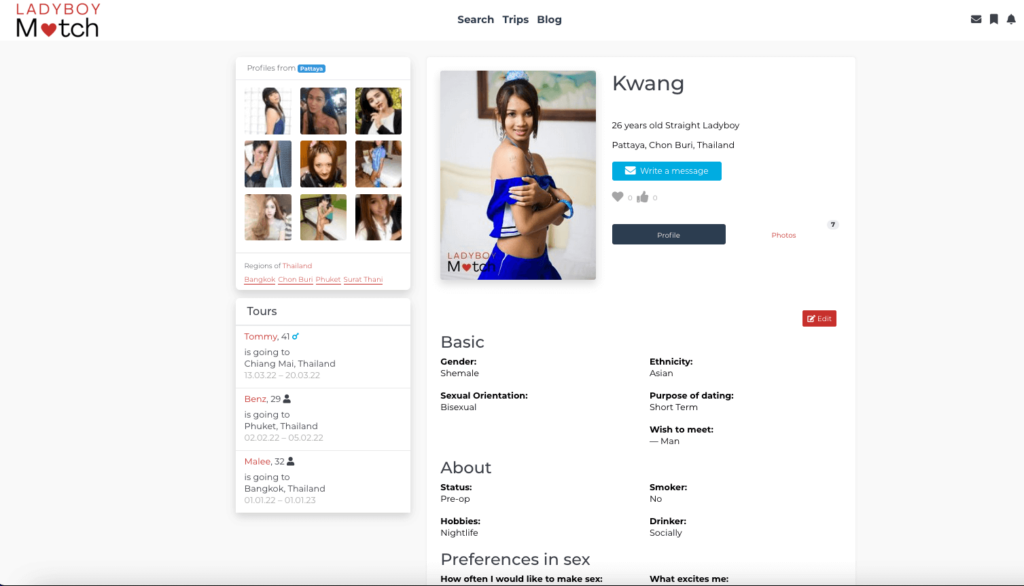 CONCLUSION: LadyboyMatch
If you are looking for ladyboys, you have a very good selection at LadyboyMatch. The ladyboy dating site looks modern, there is an app and the functions are also very good. All of this is what you want from a good dating site. LadyboyMatch has all of this and was able to convince in the review. From our point of view and based on our experience, we can therefore recommend the LB dating site to everyone with a clear conscience.
What is your experience with LadyboyMatch? Leave us a comment and tell us if you came on a date at LadyboyMatch.