Would you like to meet ladyboys in Bangkok? In this post, we're going to share the best places and options to date ladyboys in Bangkok. There are different options here, so there is guaranteed to be something for everyone. We have attached where you have the best chance of success and what you should know.
Meet ladyboys in Bangkok
Thailand's capital Bangkok has something for everyone. It doesn't matter whether you're looking for great love, want to treat yourself to a happy ending in a massage salon, or just want to date ladyboys. There is pretty much anything you can imagine in Bangkok. In this post we summarize the best options and reveal where to meet ladyboys in Bangkok.
Get to know ladyboys in Bangkok online
With a ladyboy online dating site you clearly have the best chance of meeting a ladyboy in Bangkok. There are now many sites where you can also look specifically for ladyboys. The good thing here is that you can hide everything and meet ladyboys incognito. Here we briefly introduce the best dating sites for ladyboys.
Flirteezy
Flirteezy is a relatively new dating app that appeared for the first time in 2019. The app is still a little unknown, but promises a lot. The dating app is already well known, especially in Asia. Flirteezy has members all over the world. Most of them can be found in Asian countries such as Thailand and the Philippines, as well as Singapore etc. But members can also be found in almost every place in Europe. The good thing is that you can easily search for it even in the free version. Read more in the Flirteezy review.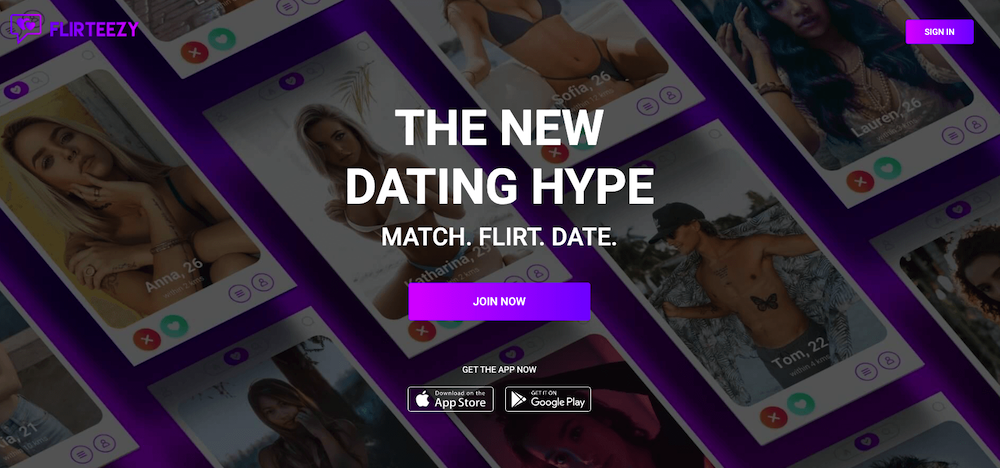 ThaiFriendly
ThaiFriendly is the largest dating site for Thai women. You can also find ladyboys in Thailand via the site. There is a separate point in the search function for this. The site is especially good if you're looking for freelancers and you're just looking for a nighttime adventure. More information can be found in our ThaiFriendly review.
MyLadyboyDate
MyLadyboyDate is a dating site for transgender people that allows you to search for ladyboys all over the world. This is a serious site where transgender people are looking for serious relationships or meetings. Very few offer their services there.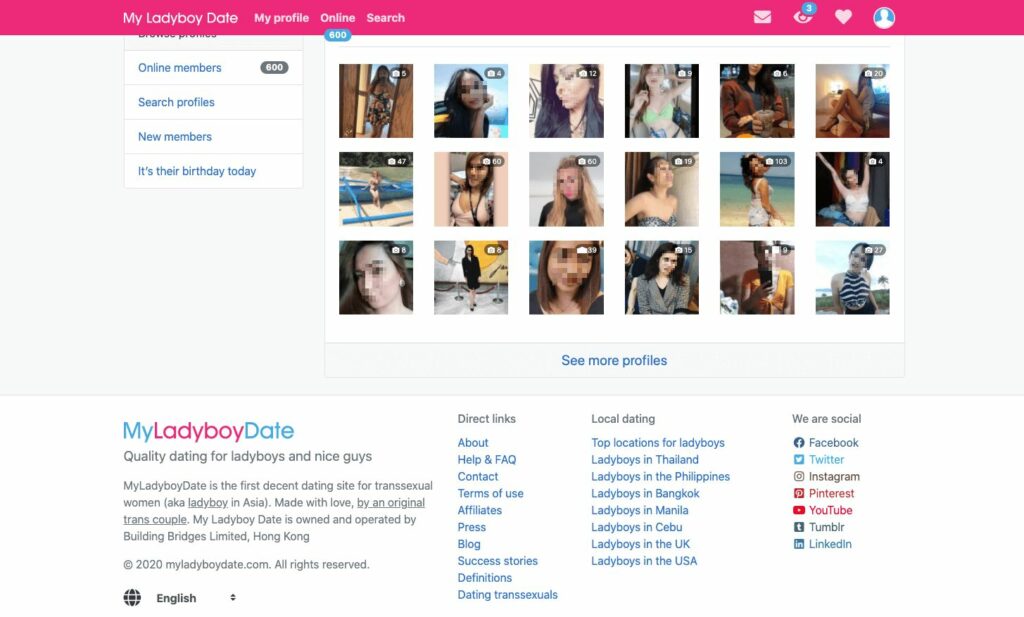 LadyboyKisses
LadyboyKisses is one of the largest dating websites for transgender and ladyboys with over 365,000 members. Especially in Thailand, but also in the Philippines, you can find a lot of dates. The site also works very well in other countries around the world. Since you can also review this site for free and only the chat is blocked, you should definitely take a look around. Or take a quick look at our LadyboyKisses review.
Ladyboy bars in Bangkok
There are a lot of ladyboy bars in Bangkok. In the different red light districts you can find tons of bars in which ladyboys also work. The Cockatoo Ladyboy Bar on Soi Cowboy is just one of them. In general, Soi Cowboy is a street where you can find many ladyboy bars and aGoGos. The hustle and bustle of curious tourists, on the other hand, is not exactly beneficial. It is very likely that you will end up on a photo or video here. In Soi Cowboy you will also find a lot of bars in which women also work, so there is something for everyone. Here is a list of the most famous ladyboy bars in Bangkok.
Cockatoo Ladyboy Bar, Soi Cowboy
Casanova Ladyboy Bar, Nana Plaza
Guess Ladyboy Bar, Sukhumvit Soi 4
King Castle, Patpong
Temptations Ladyboy Bar, Nana Plaza
Ladyboy aGoGos in Bangkok
There are also some Ladyboy A GoGos in Bangkok. These do not always differ from conventional bars. In Bangkok there are basically fewer beer bars like you know from Pattaya, for example. Many of the Ladyboy aGoGos can be found in Bangkok in Patpong, a district where there is not only the famous Patpong Night Market, but also many bars and aGoGos. But also in the Nana Plaza you can find many bars and aGoGos with ladyboys. We have attached the most famous Bangkok Ladyboy aGoGos.
Chili Ladyboy aGoGo
Cascade Ladyboy A Gogo
Obssession A Gogo
The Darkside
Ladyboy massages in Bangkok
Of course you can also find ladyboy massages in Bangkok, where you can choose not only a massage but also a happy ending. These are distributed all over the city and are not exactly difficult to find. Even in the backpacker quarter on Khao San Road you can find some massages, where ladyboys also work.
In total there are 4 areas in Bangkok, which are particularly known for ladyboy massages. On the one hand there is Sukhumvit Road between Soi 5 and 7, Sukhumvit Road Soi 7/1 and Soi 4 ​​and 5. In most cases you will find women here. However, there are a few individual massage parlors where ladyboys work, but the majority of the masseuses are women.
Ladyboy freelancer in Bangkok
The later the evening gets, the more freelancers you see on the streets. This is especially true around Patpong, Nana Plaza and Sukhumvit Road. But there are also tons of ladyboys in and around Khao San Road. Almost all of them are looking for a customer for the night. After negotiating something, which is strongly recommended, you can enjoy yourself in the hotel for a few hours.
Many of the ladyboys in Bangkok call for prices that are way too high, so negotiating is a must. It is not uncommon for them to want 2000 baht or more. However, this should not be paid for. Normally it is also possible for 1000 baht. But you definitely shouldn't pay more than 1500.
Meeting ladyboys in Bangkok is very easy. Leave us a comment about your experiences. Do you have another tip for us?