Whether you are looking for simple dates, new acquaintances or relationships or one night stands, it does not matter in the end, because there is something suitable for everyone. So of course for those who are looking for dates with a ladyboy. In the course of time we have tested a lot of different ones and in this post we present the best ladyboy dating apps with which one has the greatest chance of success.
The best ladyboy dating apps
Dating apps have become an integral part of our everyday lives these days. With these you can search for dates quickly and easily worldwide. One night stands and relationships with them can also be found. All you need is some time and of course the right app. So that you can also get on a ladyboy date quickly, we have attached the most recommendable ladyboy dating apps, with which we have had very good experiences.
We looked at the whole package. It was important for us that there are many different members and that the prices are cheap. Of course, the chances of success should also be good. The good thing is that there are quite a few worth recommending.
LadyboyMatch
LadyboyMatch is a new, quite fresh dating site that focuses exclusively on ladyboys. This has the advantage that you can find a very wide range and you can find dates quickly, especially in Southeast Asian countries. Above all, we like the large and good selection of members. You can find many hookers and freelancers, but also those who are just looking for fun or relationships. Unlike many other dating sites, you can also search for sexual preferences here.
Compared to other dating sites, the prices for membership at LbMatch.com are significantly cheaper. The site also looks very modern and good. The simple and modern design make the site one of the best ladyboy dating sites out there. Everyone should take a look at the offer.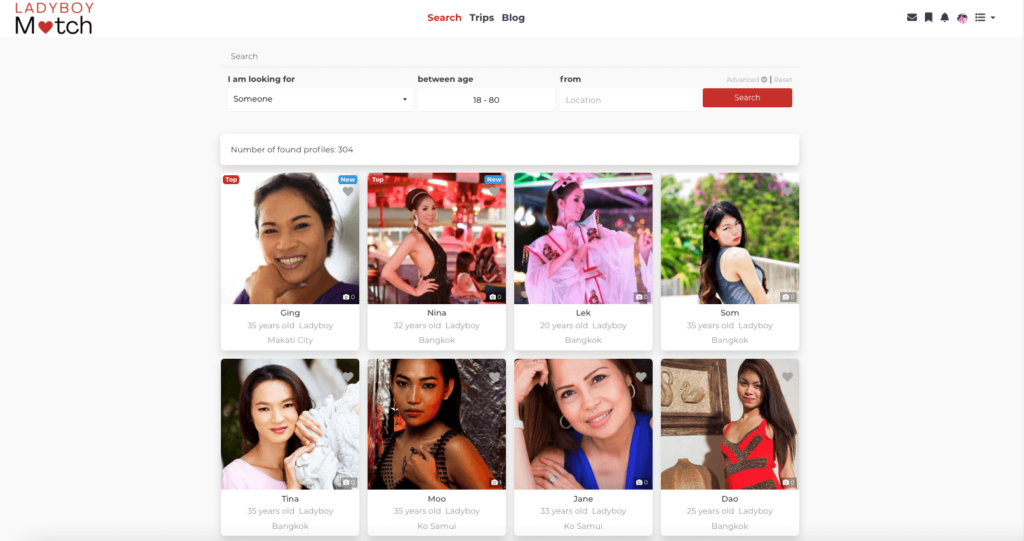 ThaiFlirts & PinayFlirts
The dating site ThaiFlirts is a very good and modern dating site for Thailand. At PinayFlirts for a Filipino dating site. Both sides come from the same developers and hardly differ from each other except for the countries. These dating sites are especially recommended if you are looking for younger, very attractive members. In addition to women and men, ladyboys and gays can also be found using a separate filter.
One of the advantages of the two dating sites is that you can also look for travel companions. There is a separate area where you can create advertisements for this or where you can apply for other advertisements. Membership prices are very affordable. You can find more information in our ThaiFlirts review as well as in the PinayFlirts review.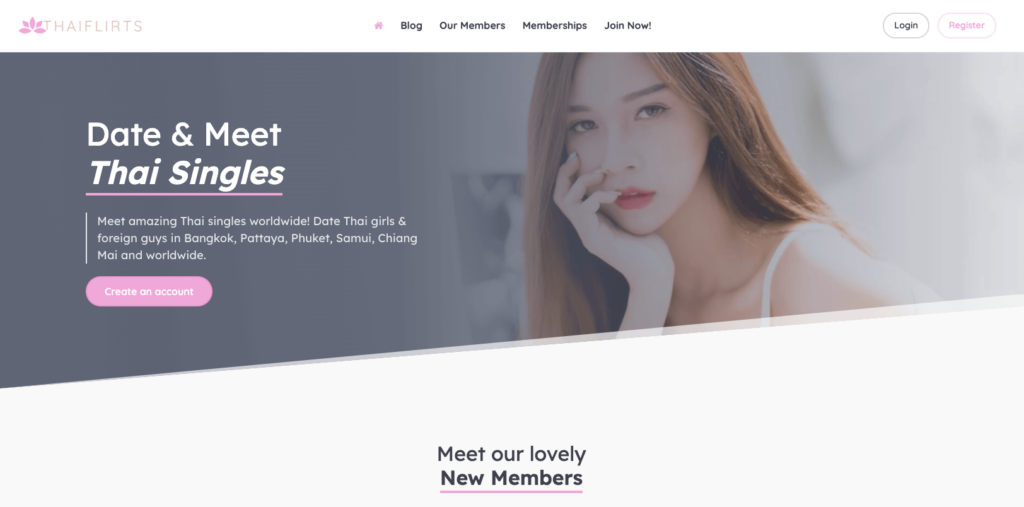 Flirteezy dating
Flirteezy is a free dating app where you can find everything. Only friendships, relationships, but also hookers can be found here. The large selection of especially young and attractive members makes the app a special recommendation. Flirteezy is definitely our favorite at the moment, as the app also offers many functions that bring some variety into the game. Above all, however, it is the good range of members and functions, as well as the low prices, which make the Flirteezy app a must. You can find more information in our Flirteezy review.
Although the dating app Flirteezy manly features women, there are also many ladyboys to be found, especially in Thailand. Since you can use the app for free, you should definitely take a look at the offer.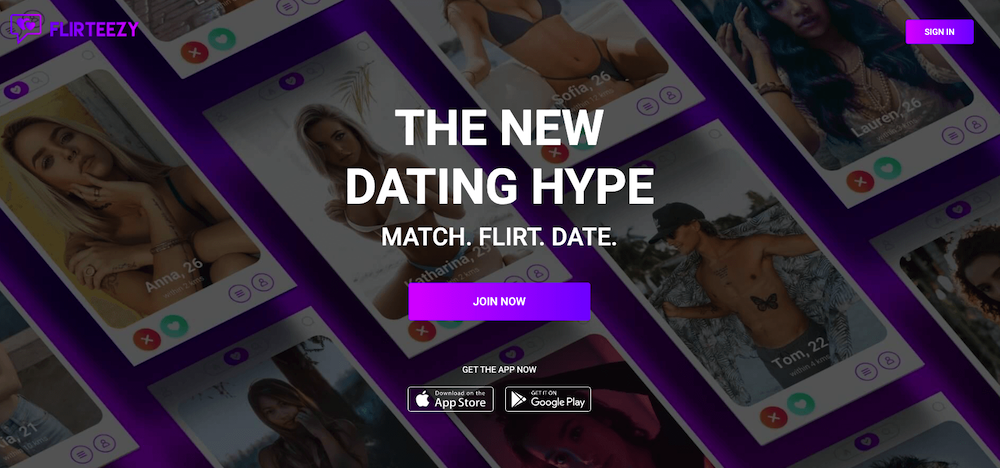 MyLadyboyDate
MyLadyboyDate is an international dating service designed exclusively for transgender women. It's one of the biggest sites for Thai ladyboys. There are currently over 1480 ladyboys registered in Thailand. One has particularly good chances in the Philippines, because over 8000 ladyboys are registered there. But you can search for ladyboys all over the world. The site is particularly useful if you are looking for a serious relationship. From our point of view, it is one of the best ladyboy dating portals where you can find a date very quickly. The prices for premium membership are also fair.
The focus at MyLadyboyDate is on serious relationships. Although they do not control what each member ultimately does, they want to create a platform with the site where transgender people have the opportunity to look for a serious relationship. This also becomes clear quickly when you talk to the ladyboys in the chat. We have already taken a closer look at the page in the MyLadyboyDate review. In the review you can find all information about the dating site and functions.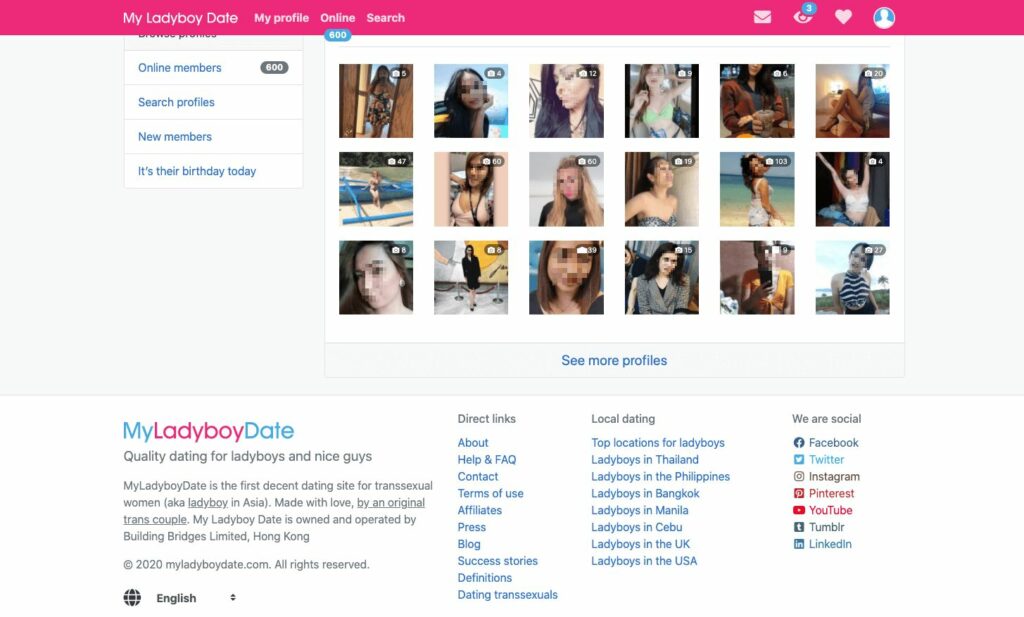 LadyboyKisses
LadyboyKisses is another ladyboy dating site for transgender people. Ladyboys and transgender people can also be found worldwide with this. If you are looking for young ladyboys, LadyboyKisses is not the best choice for you. However, if you are looking for a serious relationship, you will find it at LadyboyKisses. Personally, however, we find the selection of members too poor. The website, the design and the user-friendliness are also very poor. In comparison with the rather high prices for membership, LadyboyKisses is therefore not or only partially worthwhile. With the previously presented pages you have much better chances and also a better price-performance ratio. Check out the LadyboyKisses review.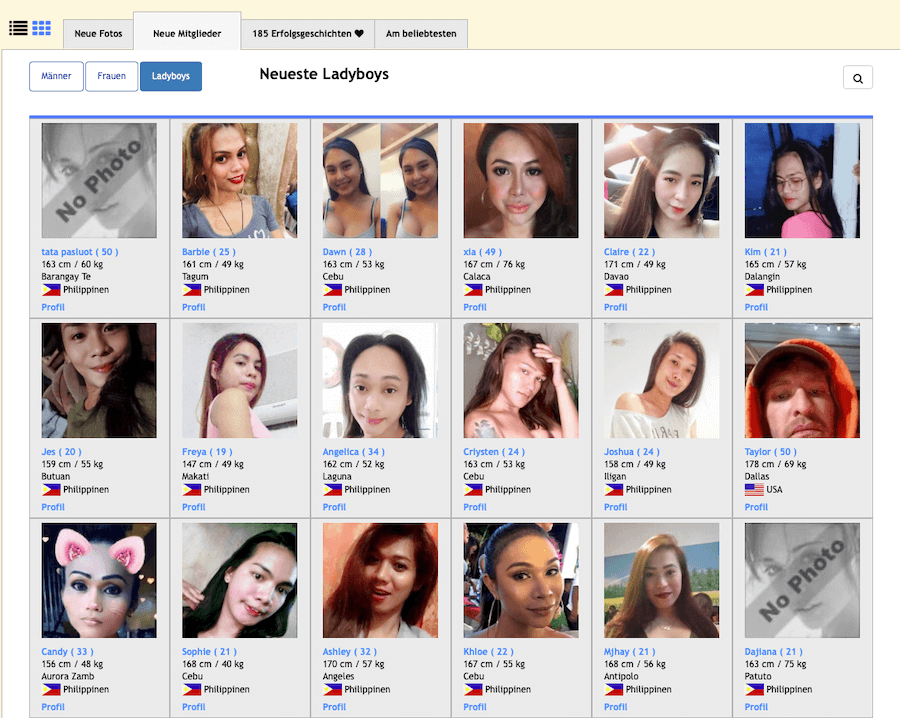 These are currently the best ladyboy dating apps, with which everyone is guaranteed to find the right offer for their needs. Leave us a comment on which app you have chosen.