In the Ladyboy Dating in the Philippines guide we deal with the topic of meeting and getting to know ladyboys in the Philippines. There is a very large scene here and also many opportunities to get to know someone quickly. So that there is something suitable for every requirement, we list everything worth knowing in this guide. This gives you a good overview and knows where to look right from the start.
Ladyboy Dating in the Philippines
Thailand in particular is known for its ladyboys, but what many do not know is that there are just as many in the Philippines. It feels like you see more ladyboys on the streets in Thailand, but in the Philippines you meet them mainly online. With online dating you have extremely good chances of getting to know someone, regardless of whether for a serious relationship or just for a one night stand. We have attached all the options for meeting Filipino ladyboys.
Flirteezy
Flirteezy is a new dating app that is very similar to Tinder. You can search members using the swipe principle, but you can also search for specific locations. The whole thing works worldwide and also very well. The app and the messenger can be used free of charge with restrictions. This is now very rare in dating apps.
Flirteezy was not developed exclusively for ladyboys. But you can also find ladyboys on Flirteezy. The offer is particularly good in Thailand. In general, ladyboys can be found on Flirteezy almost everywhere in Southeast Asia. Since the app and website are free, you should definitely get an overview and give the site a chance. Check out the Flirteezy review.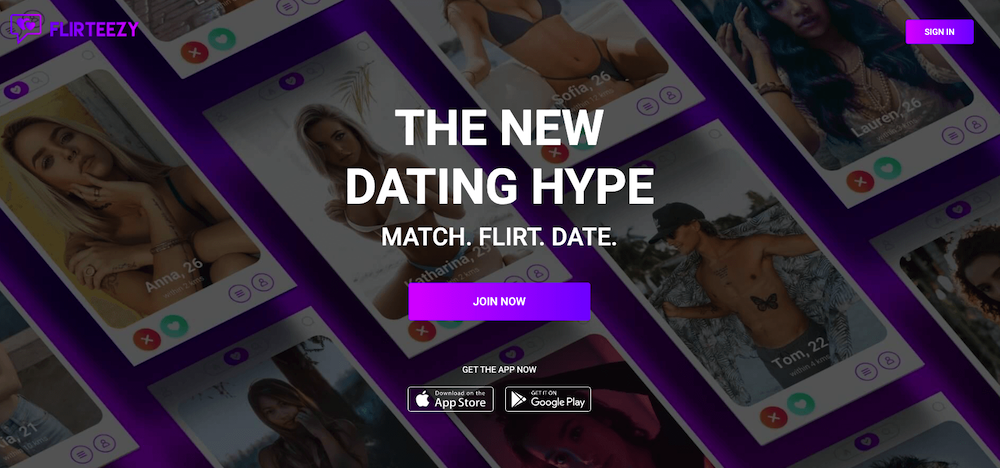 MyLadyboyDate
MyLadyboyDate is an international dating service developed exclusively for transgender women. It's one of the biggest sites for ladyboys and transgender people. There are currently over 8060 ladyboys registered in the Philippines. But you can search for ladyboys all over the world. The site is particularly useful if you are looking for a serious relationship. From our point of view, it is one of the best transgender chat portals where you can find a date very quickly. The prices for premium membership are also fair.
The focus at MyLadyboyDate is on serious relationships. Although they do not control what each member ultimately does, they want to create a platform with the site where transgender people have the opportunity to look for a serious relationship. This also becomes clear quickly when you talk to the ladyboys in the chat.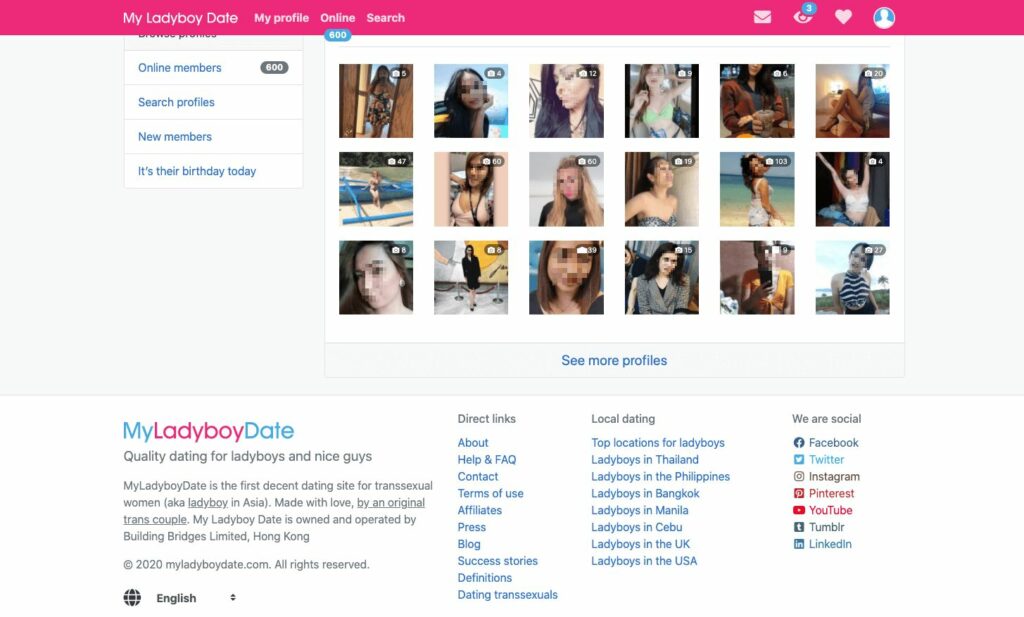 LadyboyKisses
LadyboyKisses is a very good dating site for ladyboys. Ladyboys and transgender people can also be found worldwide with this. If you are looking for young ladyboys, LadyboyKisses is not the best choice for you. However, if you are looking for a serious relationship, you will surely find it at LadyboyKisses. This is where the site shows its strengths.
LadyboyKisses is especially recommended because of the large number of members. Over 375,000 are currently registered. There are currently over 5600 ladyboys registered in the Philippines. That is a lot and there is guaranteed to be a suitable date for every requirement.
More information is available in our LadyboyKisses review. There we present the site in detail and also reveal our experiences. Or just register for free and see for yourself.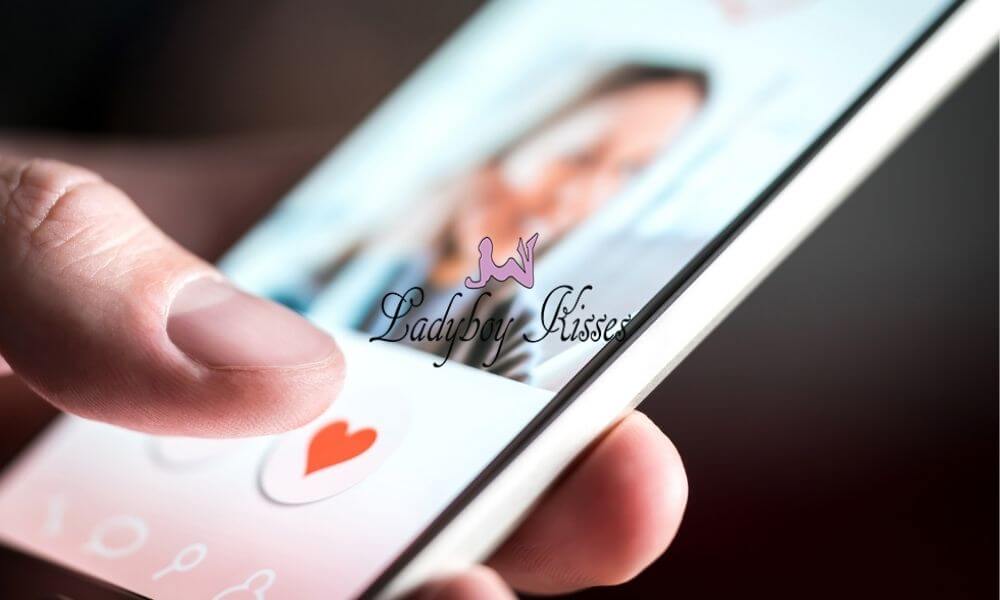 PinaLove
The Dating Site PinaLove is one of the largest in the Philippines with over 1.2 million members. In addition to many women, there are also many ladyboys whom you can date. Using the search function, you can even only search for Filipino ladyboys. Around 900 ladyboys can be found in the Philippines. Even if that sounds like little compared to other dating sites, you have a very good chance of finding a suitable date here.
One of the greatest advantages of PinaLove is that it is still possible to send and read messages even in the free version. You can only send a message every 10 minutes, which is cumbersome, but it is enough to get an overview. In addition, the prices for a premium membership are cheap.
If you want to find out more about the site, take a look at our PinaLove Ladyboy review. There we reported in detail what experiences we had.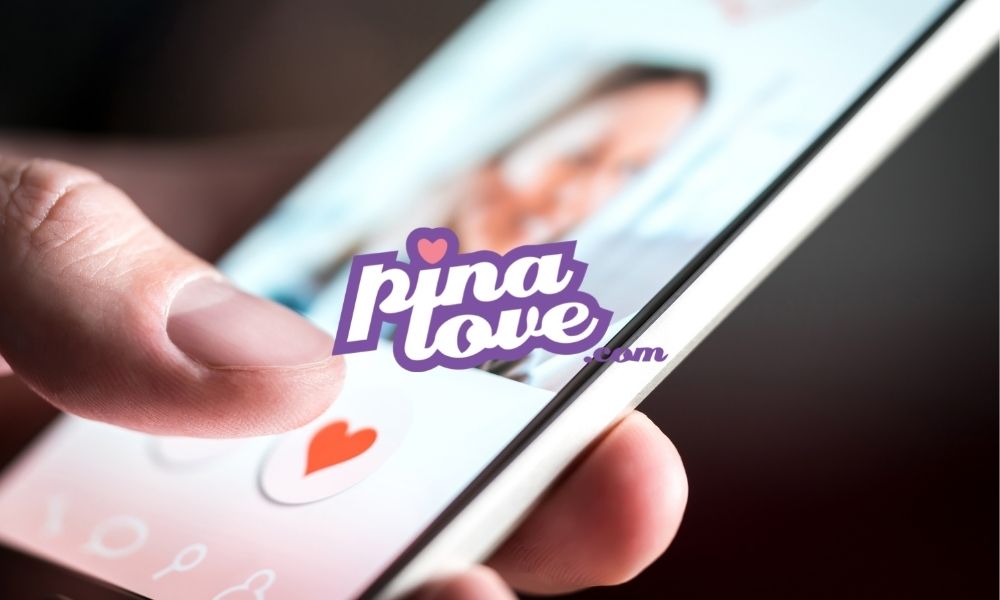 Facebook Dating Philippines
The dating function of Facebook is still very new. Here you can use the app to create a dating profile and then go looking for a date. It's a mix of Tinder and Instagram. However, we do not like the implementation. On the start page you can view stories, but from people you neither know nor have liked. Something useless as we think.
Very few members are currently registered with Facebook Dating. The second profile we looked at was already a Filipino ladyboy (since we were there). The odds are there therefore to get to know someone quickly. As already mentioned, the selection is currently still poor.
Tinder in the Philippines
What also works very well in the Philippines is the dating app Tinder. You can't specifically search for ladyboys using this, but you get a lot of suggestions and you don't have to search long. After a match has arisen, you can contact each other and arrange to meet. The app is free and can also be used at no cost. In order to be better listed and to give super likes etc. there is also a premium function. From our point of view, however, this is not really worth it.
Ladyboy dating in the Philippines is a very big topic. As you have seen yourself, there are a lot of ladyboys registered on dating platforms, where there is sure to be a suitable date for everyone. It doesn't matter if you are just looking for a one night stand or if you are looking for a serious relationship.
Which ladyboy dating in the Philippines did you have? Please leave us a comment and report and how it went.