In the Filipino Ladyboy Guide we reveal everything you need to know about ladyboys from the Philippines. Here we have summarized everything worth knowing, but also reveal where you can meet and date Philippines ladyboys and how high the prices are if you are only looking for a prostitute.
Filipino ladyboy guide
In the Filipino Ladyboy Guide you will find out everything you need to know about the ladyboys from the Philippines. Here we summarize what awaits you, where you can recognize a ladyboy and also where you can date her. This gives you a good overview and you know what you need to know right from the start.
Recognize Filipino Ladyboy
According to our experience, it is not particularly difficult to recognize a Filipino ladyboy. The women in the Philippines look particularly feminine, the men are quite masculine. Also, as far as we know, there aren't that many clinics in the Philippines where you can get hormones for conversion. In Thailand, for example, everyone can get this in almost every pharmacy. For this reason, many Filipino ladyboys can be recognized very quickly. But not always, because here too there are very beautiful ladyboys who can hardly be distinguished from a woman.
Extra large breasts are further signs that indicate that it is a ladyboy. Many women have their breasts done, but it is extremely noticeable with ladyboys. As soon as these breasts can be made, they take the biggest thing possible. This is not always the case with women. But there are many more points. Take a look at our guide Recognize Ladyboy, there we have listed everything how to recognize a ladyboy and differentiate it from a woman.
Filipino Ladyboy Dating Websites
PinaLove
The dating site PinaLove is one of the largest sites for Filipino women and ladyboys. Over 1.2 million members are currently registered and the number is growing all the time. The selection is very large, so that everyone can find what they are looking for. On PinaLove you can mainly find ladyboys for one night. Many are only looking for a customer for the night on the platform. If you want that, you have a very good selection. But there are also many among them who are looking for something serious. More information is available in our PinaLove Ladyboy review.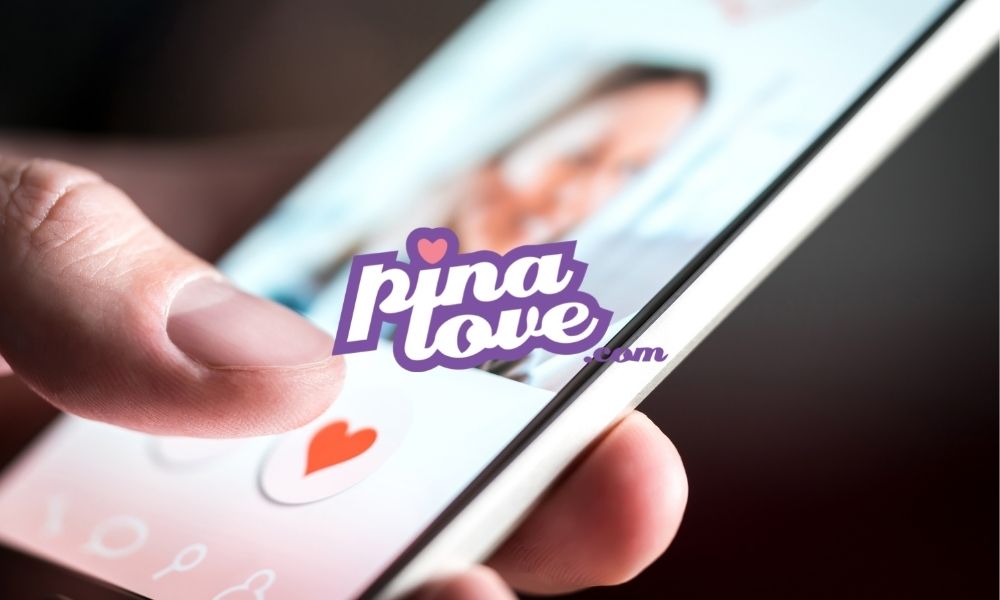 Flirteezy
Flirteezy is a new dating app that is very similar to Tinder. You can search members using the swipe principle, but you can also search for specific locations. The whole thing works worldwide and also very well. The app and the messenger can be used free of charge with restrictions. This is now very rare in dating apps.
Flirteezy was not developed exclusively for ladyboys. But you can also find ladyboys on Flirteezy. The offer is particularly good in Thailand. In general, ladyboys can be found on Flirteezy almost everywhere in Southeast Asia.
Since the app and website are free, you should definitely get an overview and give the site a chance. Check out our Flirteezy review.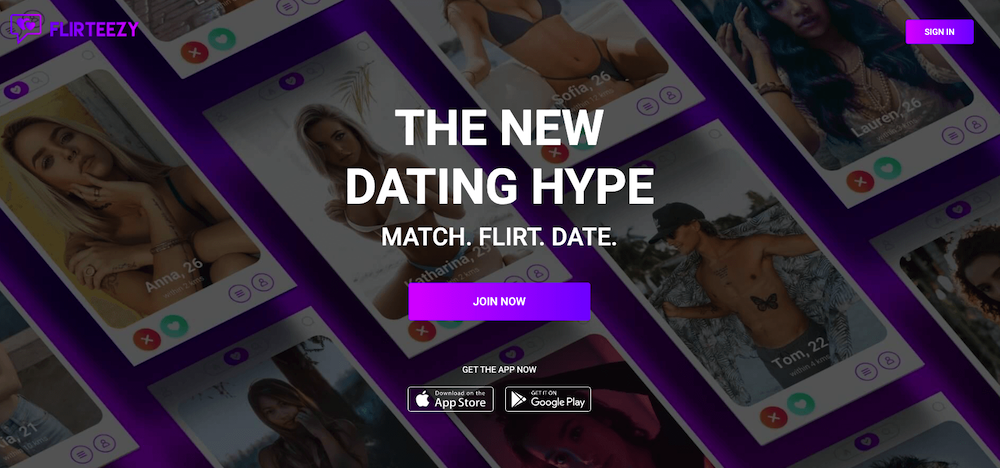 MyLadyboyDate
Another very good site for finding ladyboys is MyLadyboyDate. The dating site specifically caters to transgender people and ladyboys around the world. There are over 8000 ladyboys registered in the Philippines. We have never seen so many anywhere else. You can register for free on the site and use it as much as possible, but a premium membership is required for the chat.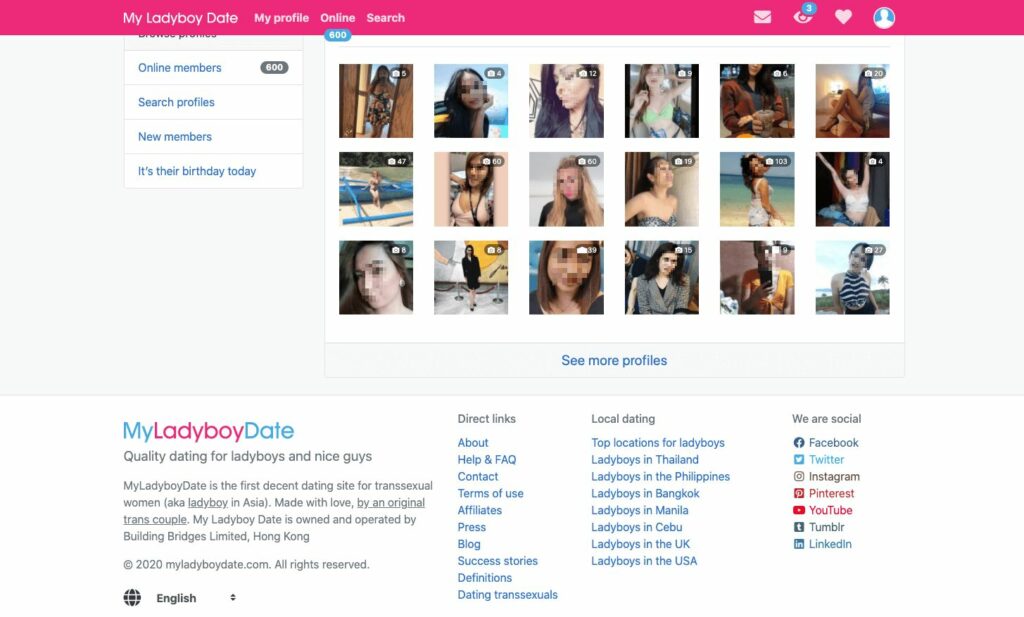 FilipinoCupid
FilipinoCupid is a Philippines dating site. After a few minutes you will have created an account and you can get started. Thanks to the good search function, Filipino women can be searched all over the world. It doesn't matter whether you are in Germany and looking for Filipino women there, or anywhere else in the world. And that is exactly what makes the platform so special. You can also enter your preferences such as hair color, height, weight and age. The right matches will then be selected for you and you just have to choose which one you want to write to.
In general, in our experience, the chances of success with FilipinoCupid are extremely high. If you are young and good looking again significantly higher. Especially if you are in the Philippines and looking for a Filipina there, it will not take long until you have met a nice and good woman.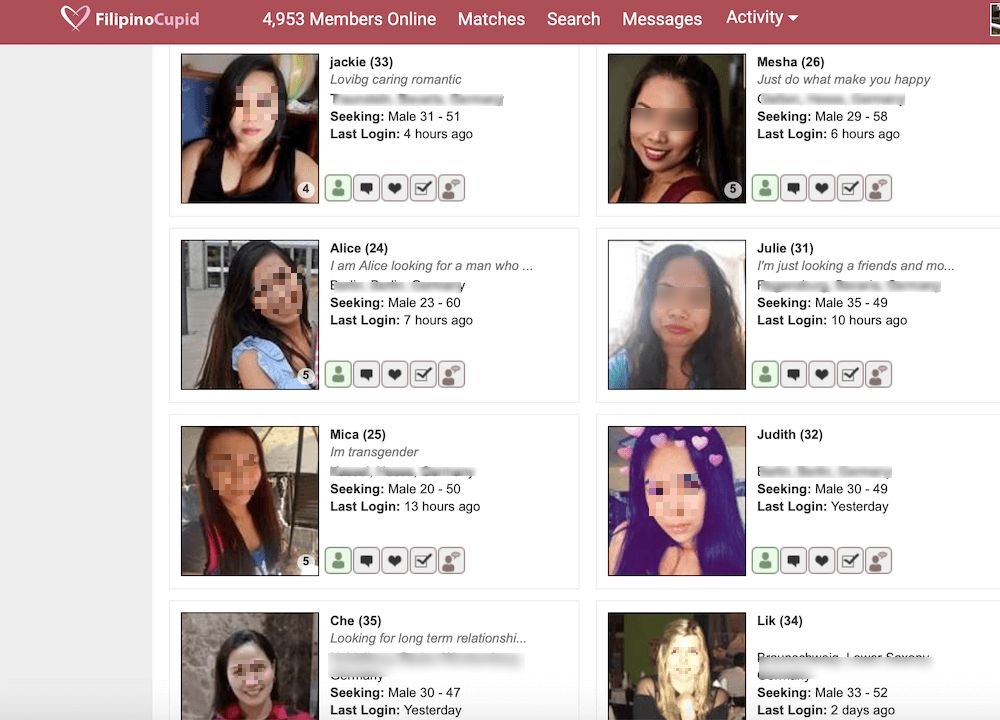 LadyboyKisses
LadyboyKisses is a very good dating site for ladyboys. With this you can find ladyboys and transgender people worldwide. LadyboyKisses is especially recommended because of the large number of members. Over 375,000 are currently registered. Most of them are in the Philippines, where over 5000 ladyboys are registered. Although many freelancers can be found here too, many are looking for something serious. Normally, however, you are quickly told what you want. Take a look at our LadyboyKisses review.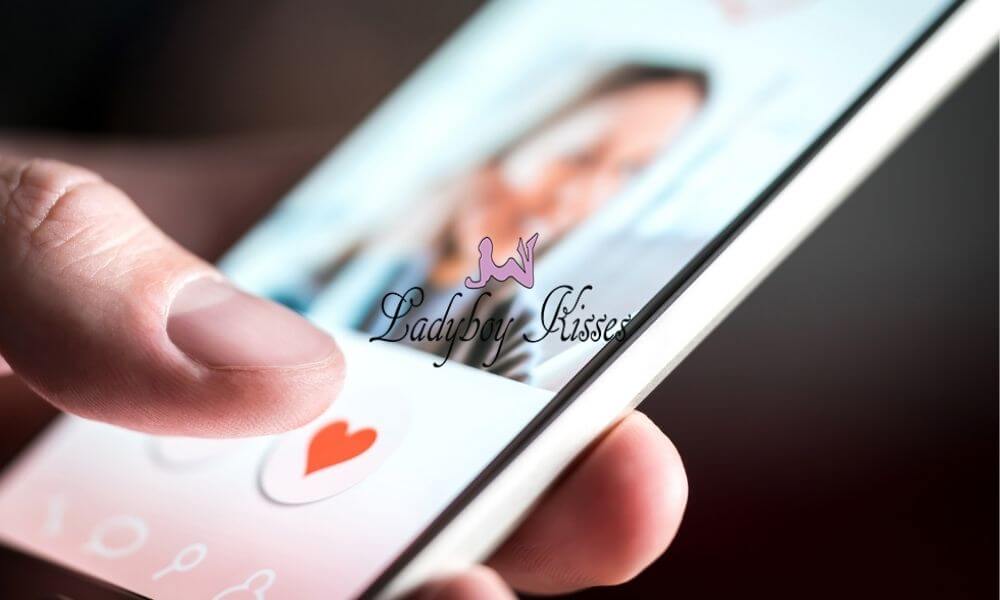 Filipino ladyboy prices
There is no fixed price for Filipino ladyboys, because here too you have to negotiate and your appearance and your liking also play a big role. As a rule, you can get sex with a Filipino ladyboy for as little as 1,000 pesos. But it can also be that someone agrees with only 800 pesos. As I said, there is no fixed price here. On the other hand, it can also be that he wants 1500 Pesos for the night. We have already dealt with the whole topic in more detail in our guide Philippines Ladyboy Prices. There we also reveal how much you pay for a ladyboy in the Philippines.
Where do Filipino ladyboys meet?
In the Philippines it is particularly easy to meet a ladyboy quickly. It actually doesn't matter where exactly you are. In the tourist areas, however, the chances are much higher. As already mentioned, the easiest way is to use a dating site. We have already written detailed guides where we can tell you exactly where you can meet ladyboys in the respective cities. It's best to take a quick look at them.
Were you able to find out everything you need to know with our Filipino ladyboy guide, or do you still have questions? If you have anything else on the tip of your tongue, just leave us a comment and we will take care of your request as soon as possible.