Would you like to meet ladyboys in Isaan? In this post we introduce the best places and options to date ladyboys in Isaan. There are different options here, so there is guaranteed to be something for everyone. We have attached where you have the best chance of success and what you should know.
Meet ladyboys in Isaan
Isaan forms the northeastern part of Thailand. It lies on the Khorat plateau and is bounded by the Mekong in the north and east, and by Cambodia in the south. In the west, the Phetchabun Mountains, the mountains of the Dong Phaya Yen and the Sankamphaeng chain separate Isaan from northern and central Thailand. The region is not particularly popular with tourists, nor is it known. Most women but also ladyboys who work in Bangkok, Phuket and Pattaya come from this region. Tourists usually only come here when they visit the family with one of the women. But you can also explore Isaan on your own. They speak very bad English here, but you can make yourself understood. We have attached where you can meet ladyboys in Isaan. Or rather, we will tell you which places are recommended.
The best places in Isaan for ladyboys
There are 4 places in Isaan which, according to our experience, are the most suitable to meet ladyboys in Isaan. The places are also larger cities, where you can go alone as a tourist and can also make yourself understood. There are many other places, but they are too remote and loud and not really recommended.
Meet ladyboys in Nakhon Ratchasima
Nakhon Ratchasima is the capital of the Nakhon Ratchasima Province in the northeast region of Thailand, the so-called Isaan. Nakhon Ratchasima is also called Khorat or Korat for short. The city is ideal for first-time visitors as it is not far from Bangkok. So you can almost relax and take a taxi to get there. However, since the prices are still a bit high, the bus is recommended.

There are quite a few bars in Nakhon Ratchasima where you can meet ladyboys. Three of the best shops there that are well attended every evening are Suan Sanuk (สรวล สนุก), Mum Bar right next to it, and Super Mix with a slightly more relaxed atmosphere and lots of green plants all around and right next to the Coyote Bar of the same name.
Meet ladyboys in Buriram
Buriram is just a short distance from Nakhon Ratchasima. There is also a lot to do in the city, which is why it is a good place to visit. The province is located in the southern part of the Khorat Plateau on the border with Cambodia. There are numerous extinct volcanoes here. In the south rise the Phanom Malai Mountains, which form a natural border with Cambodia. The city is also known for its soccer team Buriram United.
There are two night clubs in Buriram and they are both across from the Victoria Entertainment Complex. The Speed ​​Music Hall is a typical Thai club in which you also come across ladyboys. You also have the chance to meet ladyboys in the Victoria Entertainment Complex. However, we cannot say with certainty.
Meet ladyboys in Khon Kaen
Khon Kaen is the capital of Mueang Khon Kaen County and Khon Kaen Province in the northeast region of Thailand, Isaan. Khon Kaen is one of four major cities in northeast Thailand and one of the most important economic, cultural, educational and transport centers in the region. The good thing here is that you really get everything. From shopping centers to restaurants and bars where you can meet women and ladyboys. In addition, the prices are significantly cheaper than in the tourist areas.
Opposite the Pullman Hotel Khon Kaen there are some bars where you can meet ladyboys and spend a nice evening. You have a very good chance of meeting someone here. But also in the shopping malls around the beauty shops there is always a relatively large number of ladyboys. Just go to the Central Plaza.
Meet ladyboys in Udon Thani
Udon Thani is the capital of Udon Thani County and Udon Thani Province. The province of Udon Thani is located in the northeast region of Thailand, the Isaan. From here it's not that far to the Laos border. The city is relatively large and also has a lot to offer tourists. Although these are rare here too, you can still go to the bars, where you can also find dozens of ladyboys.
There is a bar in Udon Thani called Mr. Thong's. This is known for the fact that there are always a relatively large number of ladyboys here. Ion the environment There is also a real Thai club as well as other bars in which you can definitely come across ladyboys.
Get to know ladyboys in Isaan online
With a ladyboy online dating site you clearly have the best chance of meeting a ladyboy in Isaan. There are now many sites where you can also look specifically for ladyboys. The good thing here is that you can hide everything and meet ladyboys incognito. Here we briefly introduce the best dating sites for ladyboys.
Flirteezy
Flirteezy is a relatively new dating app that appeared for the first time in 2019. The app is still a little unknown, but promises a lot. The dating app is already well known, especially in Asia. Flirteezy has members all over the world. Most of them can be found in Asian countries such as Thailand and the Philippines, as well as Singapore etc. But members can also be found in almost every place in Europe. The good thing is that you can easily search for it even in the free version. Read more in the Flirteezy review.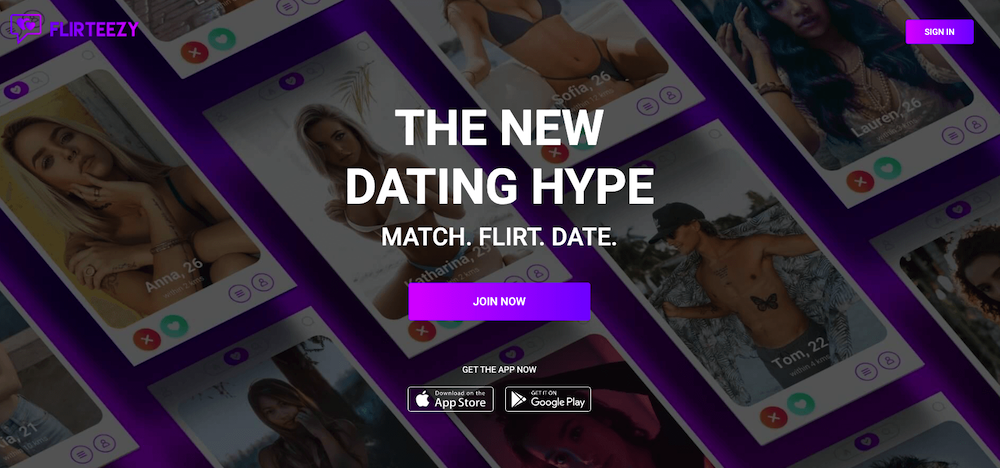 ThaiFriendly
ThaiFriendly is the largest dating site for Thai women. You can also find ladyboys in Thailand via the site. There is a separate point in the search function for this. The site is especially good if you're looking for freelancers and you're just looking for a nighttime adventure. More information can be found in our ThaiFriendly review.
MyLadyboyDate
MyLadyboyDate is a dating site for transgender people that allows you to search for ladyboys all over the world. This is a serious site where transgender people are looking for serious relationships or meetings. Very few offer their services there.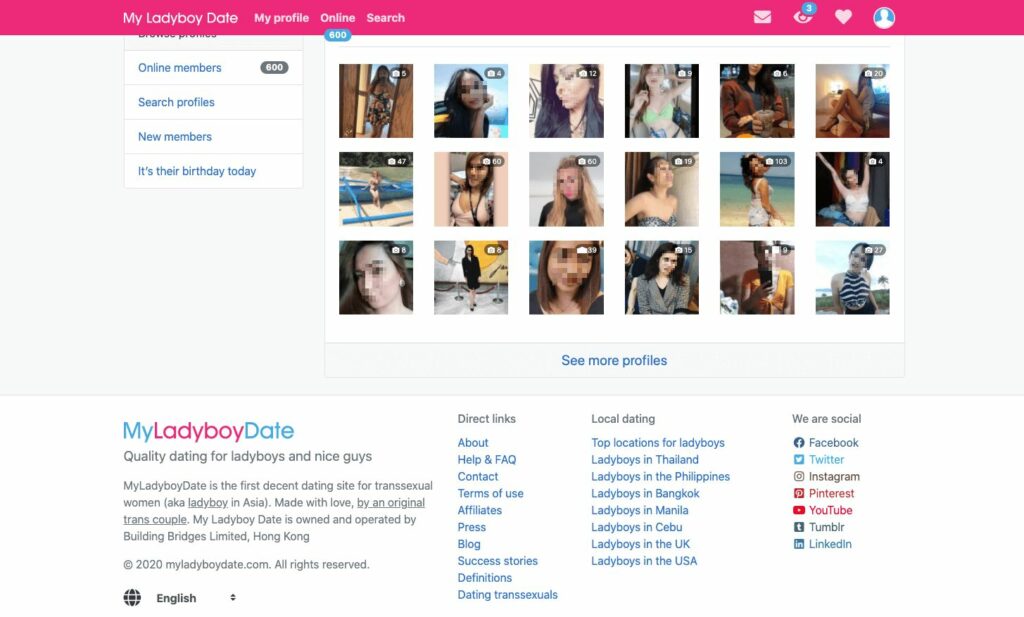 LadyboyKisses
LadyboyKisses is one of the largest dating websites for transgender and ladyboys with over 365,000 members. Especially in Thailand, but also in the Philippines, you can find a lot of dates. The site also works very well in other countries around the world. Since you can also review this site for free and only the chat is blocked, you should definitely take a look around. Or take a quick look at our LadyboyKisses review.
Meeting ladyboys in Isaan is very easy. Leave us a comment about your experiences. Do you have another tip for us?