Thailand is the Mecca for ladyboys. No other country is known for its many beautiful ladyboys. It hardly matters where you are, as you come across Thai ladyboys everywhere. However, there are some places where it is particularly easy to get to know ladyboys. We have attached the best places for ladyboys in Thailand and share our experiences.
The best places for ladyboys in Thailand
As already mentioned, it hardly matters where you are in Thailand. You can find ladyboys anytime, anywhere. It doesn't matter whether it is in tourist areas or far outside. However, some places offer a lot more choice and that's exactly what we're presenting here. We also briefly reveal where you can find the ladyboys in the respective places.
Ladyboys in Pattaya
Pattaya is one of the best places to meet ladyboys. In the city you have a gigantic selection and it feels like you see a ladyboy every 20 meters. There are also most of the ladyboy bars across Thailand, where you can trigger them and take them to your room. If you are only looking for one night stands or are looking for bars where you can take the ladyboys with you for an amount, Pattaya is an excellent choice.
If you want to meet ladyboys in Pattaya, you just have to go to the Beachroad in the evening. Dozens of ladyboys gather there who are looking for a customer. After a short negotiation, you can talk to them in the hotel or in a short time room.
In Soi 6, a street that is only there to go up to the room for sex with women and ladyboys, you also meet a lot of ladyboys. The Pook Bar is just one of them. But you don't have to look far in any of the other streets either. There are also dozens of massage salons where ladyboys work. In short, Pattaya is the Mecca for ladyboys in Thailand.
Ladyboys in Bangkok
Of course, you also have very good opportunities and opportunities to quickly meet ladyboys in Thailand's capital Bangkok. There are also many different options here. In theory much more like in Pattaya, but everything is more distributed. But even on the streets one constantly encounters ladyboys. You definitely don't have to search long.
There are many bar streets in Bangkok, where most of the nightlife takes place. Soi Cowboy, Patpong and Nana Plaza are just a few of them. Here you will also find ladyboy bars and aGoGos, where you can either just relax and watch the ladyboys, or trigger them for an amount. However, this is relatively expensive in Bangkok and including the barfine you can quickly get to 4000 Baht or even more. For this reason we advise against it, as it is partly free, as mentioned later.
If you are not only looking for sex with a ladyboy, you can also go to one of the massages. There you can get a happy ending after a good Thai massage. These massages are also widely used and very easy to find.
Ladyboys in Phuket
Phuket is definitely our favorite in Thailand. Unlike in Pattaya, you will find dozens of wonderful beaches here, where you can really indulge yourself. You can do something during the day, swim, or explore the island and in the evening you can party and meet ladyboys. You can also find a lot of ladyboys in Phuket.
If you go to Bangla Road or the beach in Patong in the evening, you will find a multitude of ladyboys. You can take photos with the ladyboys on Bangla Road if you just want a memory. However, a small amount will be charged for the photo. On the beach promenade, on the other hand, you can find everything from freelancers to serious and normal ladyboys.
On Phuket, too, you can find massages wherever ladyboys work and offer a happy ending on request. The largest selection is in Patong.
What is also worth an experience on Phuket is a visit to a ladyboy cabaret. There are several on Phuket. If you are in Patong, we can recommend the Simon Cabaret. You can't meet ladyboys here, but you can watch a nice show. In any case, entertainment is provided.
Dating ladyboys in Thailand
Many of the ladyboys in Thailand are prostitutes and sell themselves for sex. If you want to accept the offer, you undoubtedly have a huge selection. But you can also get to know normal ladyboys. Especially online you have very good chances. There are a lot of dating portals that specialize in ladyboys. We briefly present the best sides.
Flirteezy
Flirteezy is a relatively new dating app that appeared for the first time in 2019. The app is still a little unknown, but promises a lot. The dating app is already well known, especially in Asia. Flirteezy has members all over the world. Most of them can be found in Asian countries such as Thailand and the Philippines, as well as Singapore etc. But members can also be found in almost every place in Europe. The good thing is that you can easily search for it even in the free version.
Flirteezy is free. However, there are some limitations. There is a welcome bonus when you register, as well as free credits every day you use it. These can be used for messages and gifts. You can buy credits and use them, but you can also get a premium membership, which is definitely the better choice. This offers more functions. Flirteezy isn't a pure ladyboy dating app, which is a good thing. It's modern, has a lot of cool features, and is very easy to use. If you are specifically looking for ladyboys, the search can take a while.
>>> Read the Flirteezy review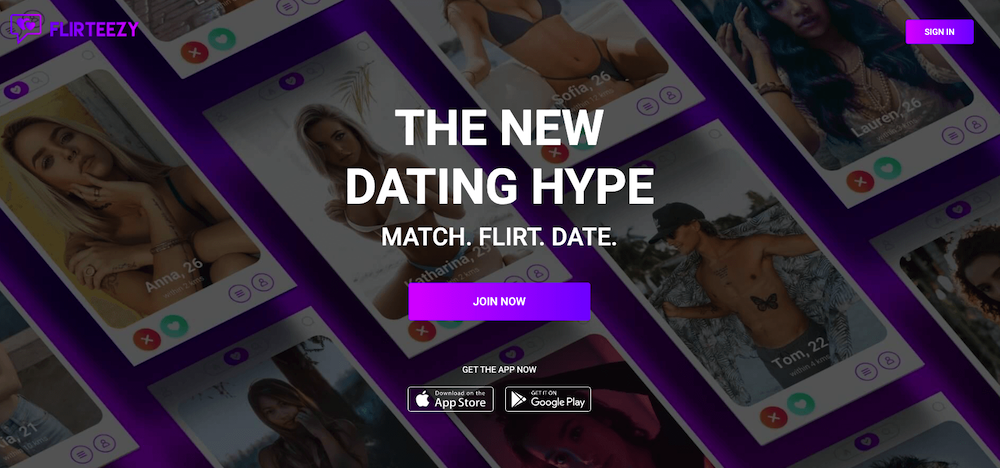 ThaiFriendly
ThaiFriendly is the largest dating site for Thai women and ladyboys, with currently over 2.2 million members. Among them there are over 1000 ladyboys who are in Thailand. On ThaiFriendly you can mainly find ladyboys for one night. Many are only looking for a customer for the night on the platform. If you want that, you have a very good selection. More information is available in our ThaiFriendly Ladyboy review.
MyLadyboyDate
Another very good site for finding ladyboys is MyLadyboyDate. The dating site specifically caters to transgender people and ladyboys around the world. Several thousand ladyboys are registered in Thailand. You can register for free on the site and use it as much as possible, but a premium membership is required for the chat.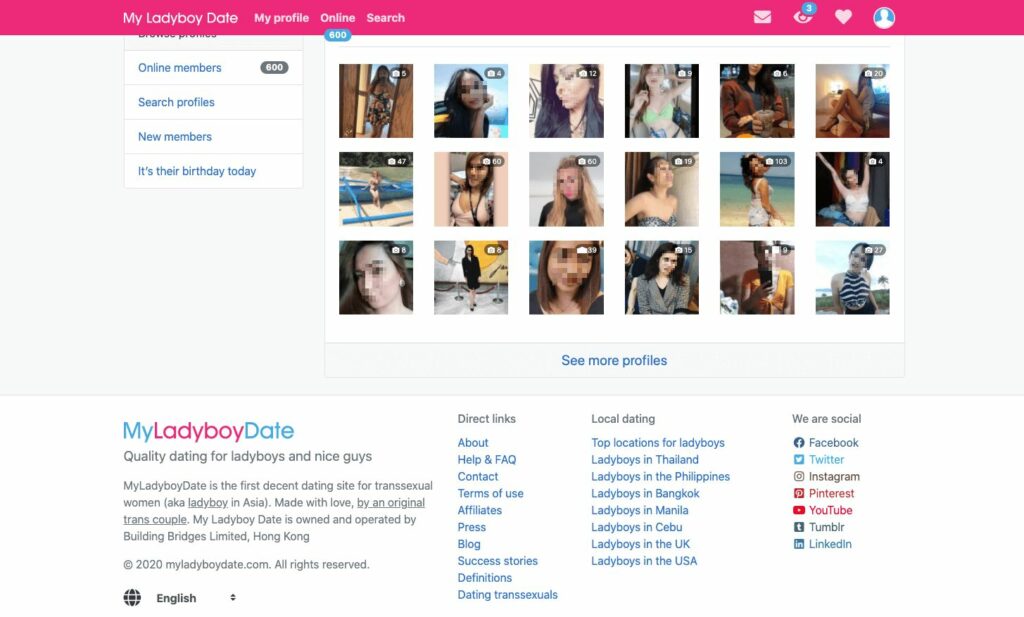 LadyboyKisses
LadyboyKisses is a very good dating site for ladyboys. With this you can find ladyboys and transgender people worldwide. LadyboyKisses is especially recommended because of the large number of members. Over 375,000 are currently registered. Many are hostile in Thailand. Although many freelancers can be found here too, many are looking for something serious. Normally, however, you are quickly told what you want. Take a look at our LadyboyKisses review.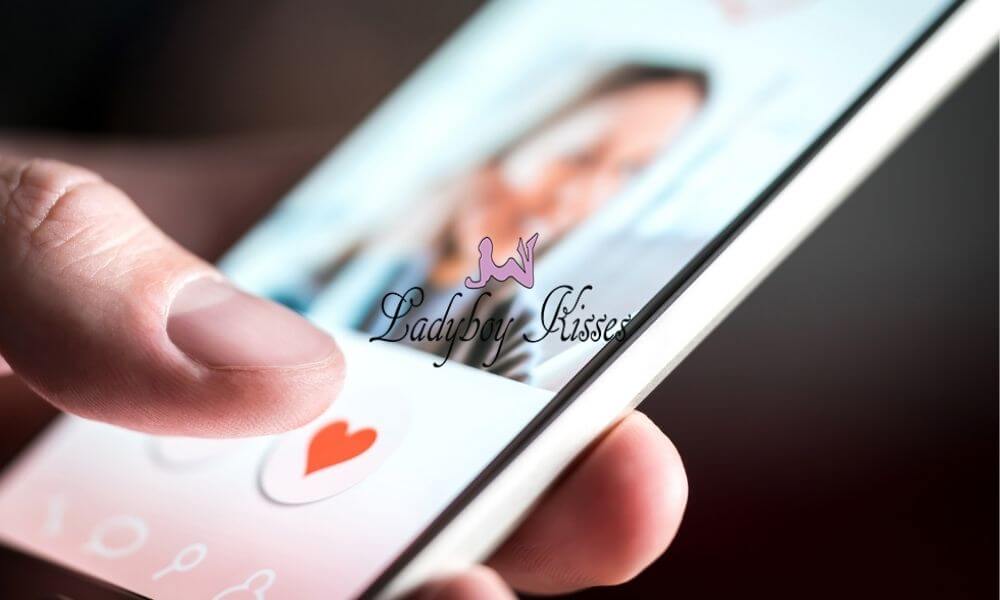 As already mentioned, it doesn't matter where you look for a ladyboy in Thailand, as you can find them everywhere. The places we have listed here are definitely among the best places for ladyboys in Thailand. Here you clearly have the largest selection, no matter what you are looking for.
In which places have you had the best experiences with ladyboys in Thailand? Please leave us a comment.