Filipino Ladyboy Dating – tips & apps: Not everybody is into Filipino women and there are many men who are attracted by Filipino Ladyboys. In the Philippines you can find especially in the tourist spots like Angeles City or Manila many Filipino Ladyboys. All you need to know about Pinoy Ladyboys and the best ways to meet them, we explain to you in this post…
Flirteezy
Flirteezy is a relatively new dating app that appeared for the first time in 2019. The app is still a little unknown, but promises a lot. The dating app is already well known, especially in Asia. Flirteezy has members all over the world. Most of them can be found in Asian countries such as Thailand and the Philippines, as well as Singapore etc. But members can also be found in almost every place in Europe. The good thing is that you can easily search for it even in the free version.
Flirteezy is free. However, there are some limitations. There is a welcome bonus when you register, as well as free credits every day you use it. These can be used for messages and gifts. You can buy credits and use them, but you can also get a premium membership, which is definitely the better choice. This offers more functions. Flirteezy isn't a pure ladyboy dating app, which is a good thing. It's modern, has a lot of cool features, and is very easy to use. If you are specifically looking for ladyboys, the search can take a while.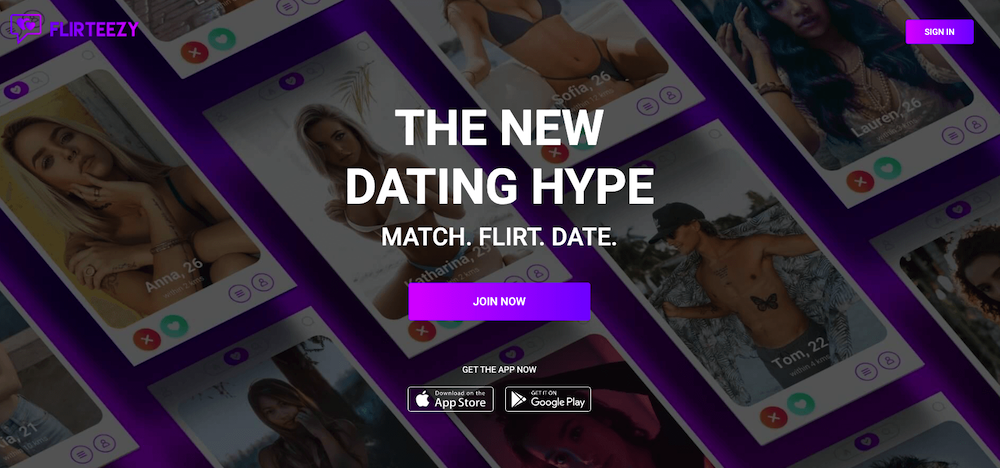 FilipinoCupid
FilipinoCupid is a Philippines dating site. After a few minutes you will have created an account and you can get started. Thanks to the good search function, Filipino women can be searched all over the world. It doesn't matter whether you are in Germany and looking for Filipino women there, or anywhere else in the world. And that is exactly what makes the platform so special. You can also enter your preferences such as hair color, height, weight and age. The right matches will then be selected for you and you just have to choose which one you want to write to.
In general, in our experience, the chances of success with FilipinoCupid are extremely high. If you are young and good looking again significantly higher. Especially if you are in the Philippines and looking for a Filipina there, it will not take long until you have met a nice and good woman.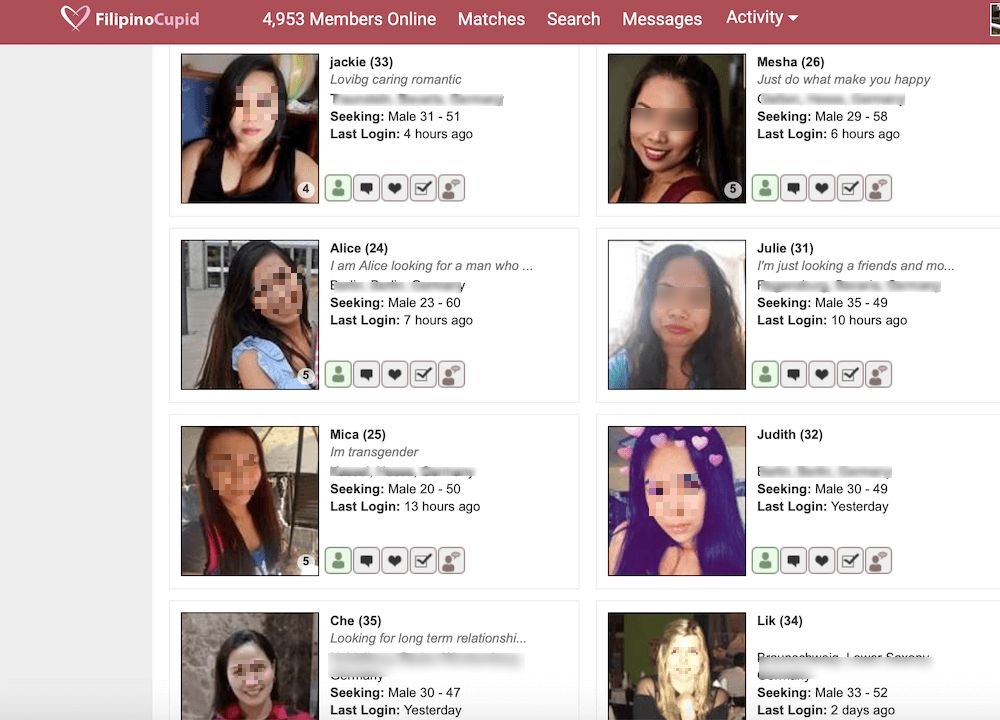 PinaLove
PinaLove should be your first choice if you want to meet Ladyboys in the Philippines. Although it is more focused on Filipino women, there is even a separate Ladyboys section to fulfil everybody's needs. PinaLove is available as a desktop version and as an application for iOS and Android. Filipino Ladyboy dating is pretty easy with PinaLove and there are thousands of Ladyboys registered. Especially in Angeles City and Manila you can find most of them. The search function offers even the possibility to filter for Ladyboys only.
The PinaLove basic plan is 100% free of charge and so you can check out the members database by yourself without any risk. However the basic plan is limited of course. For example you can not send unlimited messages to other users and always have to wait a while until you can send the next message. The premium plan lifts all limitations, you can send and receive unlimited messages, get access to an advanced search feature and get access to a list of people who marked you as "interesting".
The price for PinaLove is pretty fair and worth every penny if you want to date Ladyboys in the Philippines. PinaLove offers various price plans. Even if you decide just to subscribe for one month during your Philippines holiday, it is a pretty fair deal. Longer subscriptions are subject to huge discounts. Here we listed the current prices for the premium plan.
24,95$ per month
49,95$ 3 months (33% discount)
69,95$ 6 months (53% discount)
119,95$ yearly (only 9,99$ per month!)
30 day and 90 day subscriptions automatically renew for your convenience. If you do not want to renew you can cancel at any time online in your profile.
PinaLove offers a two week full refund policy on all subscriptions. PinaLove is confident that being a premium member is so much better than being a free member that you will be satisfied with your upgrade.
Conclusion: PinaLove is in our opinion the best option to find a Filipino Ladyboys in the Philippines. If you really want to date Ladyboys, then PinaLove is your best and only choice! PinaLove is reputable, safe and a premium membership will not cost you a fortune…
>>> Read the PinaLove review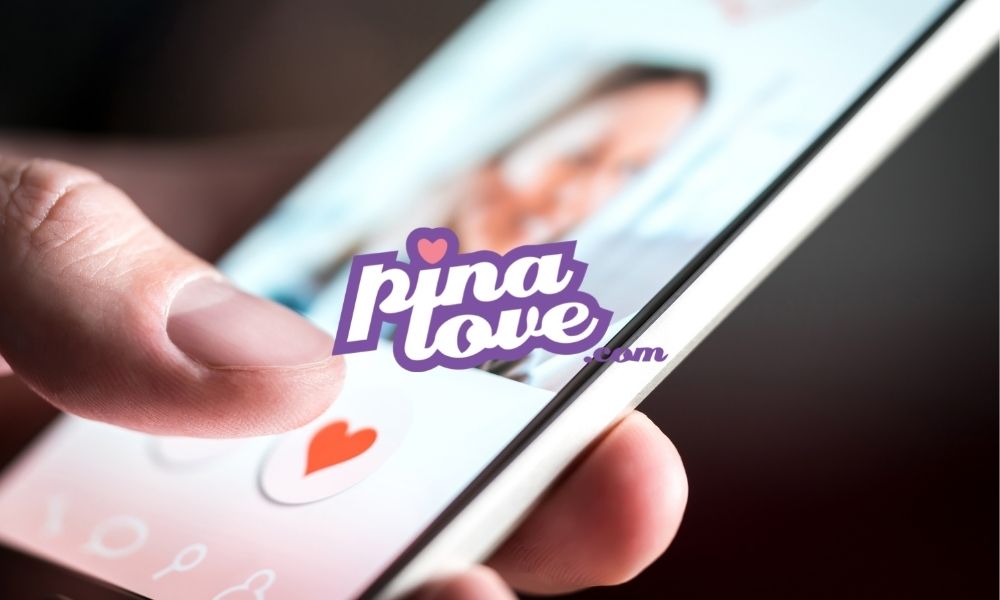 Tinder
Tinder is a great option if you are searching for Ladyboys in the Philippines. The dating application is widely spread and used by girls and Ladyboys as well. Especially in Angeles City there are many Ladyboys registered and Tinder works extremely well. You can swipe through profiles and if both of you hit the like button, a messenger window appears and you can get in touch.
The only downside with Tinder is the fact that you can only search for Ladyboys around you. The whole Tinder dating service is based on the user's real location. Also there is no special filter to show only Ladyboys. You always have to swipe through the whole database of women and Ladyboys. It is really easy to find beautiful Ladyboys with PinaLove and Tinder in Angeles City and Manila…
Which tips for Filipino Ladyboy dating do you have? Please leave a comment below and help other users to find nice Ladyboys in the Philippines…