In this post we introduce the best places for ladyboys in the Philippines. Even if many do not believe it, besides Thailand there are the largest number of ladyboys in the Philippines. However, these are not seen as often and as obviously as in Thailand, for example. In this article we will therefore reveal how you can quickly meet ladyboys in the Philippines and which places are best for this.
The best places for ladyboys in the Philippines
As in Thailand, in the Philippines it doesn't really matter where you are, as there is a very large ladyboy community. As already mentioned, you see them less on the streets, but the offer on online dating sites is much better. But there are three places in the Philippines where it is particularly easy to get to know ladyboys. Most of them are clearly located here. So that you don't have to search long, we have attached the best places for ladyboys in the Philippines.
Ladyboys in Cebu City
Cebu is a Philippine province in the Central Visayas region and comprises the island of Cebu and more than 150 smaller islands and islets. The capital Cebu City with its flourishing port has sights from the 16th century that go back to the Spanish colonization. The city is one of the most popular in the Philippines, where there is also a lot to offer.
Cebu City is known for the large number of ladyboys. Regardless of whether on the streets or online, you will find most of the ladyboys in the Philippines here. Even if you just want to have fun with the ladyboys, there are plenty of options. We have already summarized these in our guide.
If you want to meet ladyboys in Cebu City, the best thing to do is to go to the Ayala Mall. There are always a lot of people gathering here and a date is usually found quickly. You can also find a lot of ladyboys in the clubs, especially on weekends. In which most of them you cannot say in general terms. We have had good experiences at Kazmik and Naughty Kah. As already mentioned, it always depends on the day.
Ladyboys in Manila
Manila, the capital of the Philippines is certainly not something for everyone. Unlike many big cities, it is chaotic here, the air is bad and crime is also quite high. Except for the Makati and BGC areas, it is not particularly safe. Nevertheless, you will find most of the ladyboys in the Philippines here. If you want to stay in Manila for a few days, you can always find a date. Here we briefly introduce the best places to find ladyboys in Manila.
The best chance of meeting a ladyboy quickly is in the Makati district. The area is also the safest in Manila. In addition to a number of bars and aGogos, you will also find some good clubs where you can also meet ladyboys. Most of them walk around on the street and speak to you anyway. Or you look for a date with a ladyboy in Manila online. But more on that later.
Ladyboys in Angeles City
Angeles City is best known for its nightlife. In the city you can find everything you can imagine from prostitutes, clubs and escorts. Of course you can also find a lot of ladyboys in Angeles City. Especially if you look around online in dating portals. But you don't have to look far to meet ladyboys on site either.
Aside from online dating, the best opportunities are on the streets of Angeles City. You'll be surprised, but some of the most attractive ladyboys in Angeles City can actually be found on the street. They like to walk up and down Walking Street, but mostly hang out in the area in front of Walking Street's western entrance (right across from Phillies Sports Bar).
Occasionally there are also massage salons where ladyboys work. In most cases these are there to give a proper and good massage. If you get along well, it happens quite often that you are also offered a hand job. This is especially the case with massages where ladyboys work.
The best ladyboy dating sites in the Philippines
It can happen anytime and anywhere that you meet a ladyboy on the streets, but the fastest way to do this is online via a ladyboy dating site. Here you can search specifically for your wishes and then get all hits displayed. For this reason, we have briefly attached the best Ladyboy Dating Sites for Filipino Ladyboys.
Flirteezy
Flirteezy is a relatively new dating app that appeared for the first time in 2019. The app is still a little unknown, but promises a lot. The dating app is already well known, especially in Asia. Flirteezy has members all over the world. Most of them can be found in Asian countries such as Thailand and the Philippines, as well as Singapore etc. But members can also be found in almost every place in Europe. The good thing is that you can easily search for it even in the free version.
>>> Read the Flirteezy review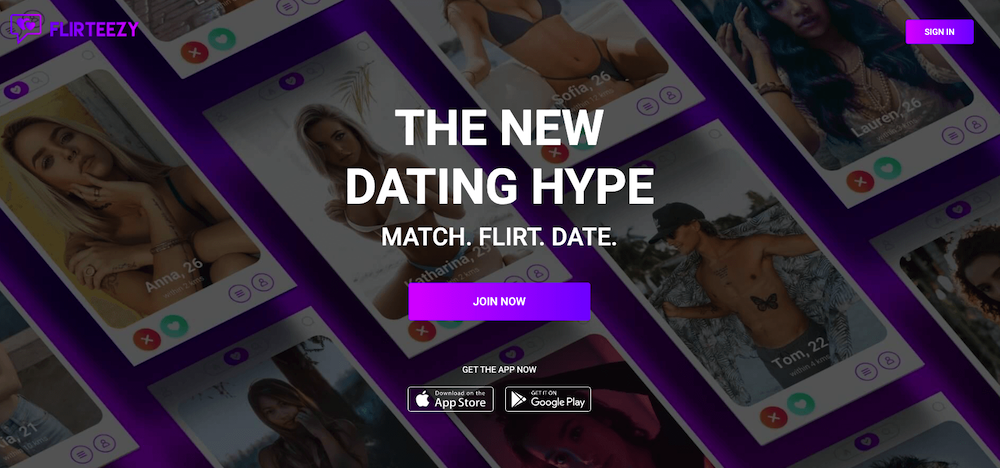 PinaLove
The dating site PinaLove is one of the largest sites for Filipino women and ladyboys. Over 1.2 million members are currently registered and the number is growing all the time. The selection is very large, so that everyone can find what they are looking for. On PinaLove you can mainly find ladyboys for one night. Many are only looking for a customer for the night on the platform. If you want that, you have a very good selection. But there are also many among them who are looking for something serious. More information is available in our PinaLove Ladyboy review.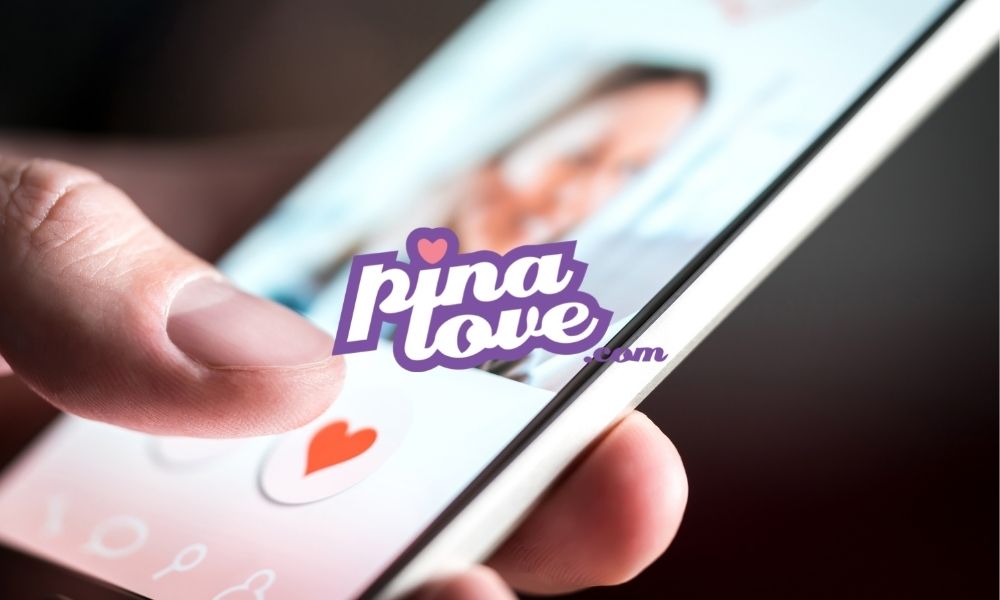 MyLadyboyDate
Another very good site for finding ladyboys is MyLadyboyDate. The dating site specifically caters to transgender people and ladyboys around the world. There are over 8000 ladyboys registered in the Philippines. We have never seen so many anywhere else. You can register for free on the site and use it as much as possible, but a premium membership is required for the chat.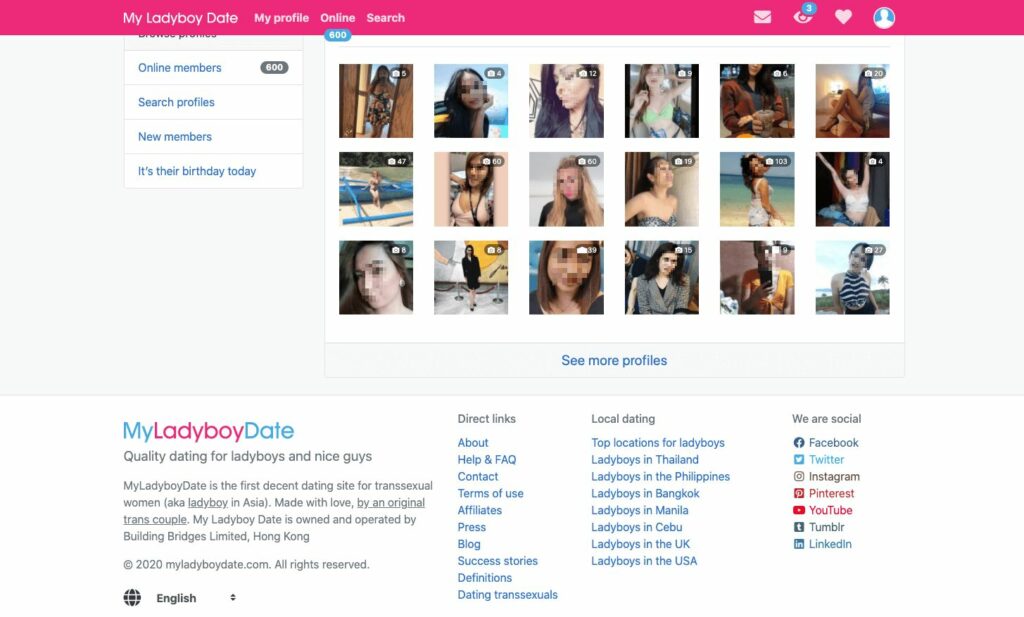 LadyboyKisses
LadyboyKisses is a very good dating site for ladyboys. With this you can find ladyboys and transgender people worldwide. LadyboyKisses is especially recommended because of the large number of members. Over 375,000 are currently registered. Most of them are in the Philippines, where over 5000 ladyboys are registered. Although many freelancers can be found here too, many are looking for something serious. Normally, however, you are quickly told what you want. Take a look at our LadyboyKisses review.
If you are in one of the places listed here in the Philippines, then you have a very good chance of meeting a Filipino ladyboy quickly. If you use an online dating site, it doesn't matter where you are as you can simply search for it. Ladyboys can also be found in non-touristy places. There are therefore more than enough options.
In which places have you had the best experiences with ladyboys in the Philippines? Please leave us a comment.