Do you like ladyboys and do you prefer sex with them rather than women? Or do you just want to try what it's like to have sex with a ladyboy? Certainly you will be seen by some people, but how is that? How does it feel to run on the street with a ladyboy in Thailand? Are you spoken to or looked at stupidly? Do you have to be ashamed? We answer all these questions in this guide and also reveal our experiences that we have made.
Walking around the streets with ladyboy in Thailand
If you were to walk around in Germany, the US or somewhere else with a ladyboy, also known as a transgender, hand in hand, it would attract a lot of looks. Although more and more transgender people are coming there, many believe that men and women belong together. Although we live in the 21st century, home and transgender people are nowhere near as accepted as in many other countries. For this reason, many take advantage of the opportunity and love their preferences in Thailand, where one is not seen by the neighborhood. But what is it like walking around on the street with a ladyboy in Thailand? Are you looked at in a strange way there too?
Be spotted with ladyboy in Thailand
In many respects Thailand is still very far from a regulated country like Germany. A lot is better there, but a lot is also worse. What is definitely better is the acceptance of gay couples and transgender people. Hardly any other country has more ladyboys (transgender) than Thailand. These are omnipresent there and also accepted. The Kathoey (transgender) is recognized as the third gender in Thailand. Nobody in Thailand would look at a ladyboy and talk stupidly about it behind his back, as is unfortunately the case with many in Germany. Thailand and Southeast Asia in general are much more insightful and open here. It's just normal!
If you meet a ladyboy in Thailand and are spotted on the street, it can happen that some people look at you. In most cases not from the locals, but from stupid tourists who still live conservatively like 100 years ago. The locals literally don't care who meets whom. In addition, many know that some tourists come to Thailand especially to meet ladyboys. Do you have to be ashamed of this? Not at all!
It must also be said that some bar girls have no educational level and are very retarded. So it can happen that she gets stupid and makes fun of the "farang" (foreigner) meeting ladyboys. But this happens very rarely and one only makes fun of the foreigner, who is not accepted anyway. Should that ever happen, just ignore it and pay no attention.
Secretly meeting ladyboys in Thailand
We can understand that many in Thailand want to meet ladyboys, but they are visibly uncomfortable. Not everyone has the courage to walk around the street with a ladyboy. The good thing is, there are also some ways to do the whole thing secretly so that no one overlooks it. Here, too, we briefly present the best options.
The best ways to secretly meet a ladyboy in Thailand are online. There are many dating sites for ladyboys where you can specifically search for them and arrange a meeting. On these portals you can find normal ladyboys, but also those who come by for the night for a fee. There is therefore something for every requirement. We have attached a brief list of the best sites.
Flirteezy
Flirteezy is a relatively new dating app that appeared for the first time in 2019. The app is still a little unknown, but promises a lot. The dating app is already well known, especially in Asia. Flirteezy has members all over the world. Most of them can be found in Asian countries such as Thailand and the Philippines, as well as Singapore etc. But members can also be found in almost every place in Europe. The good thing is that you can easily search for it even in the free version. Read more in the Flirteezy review.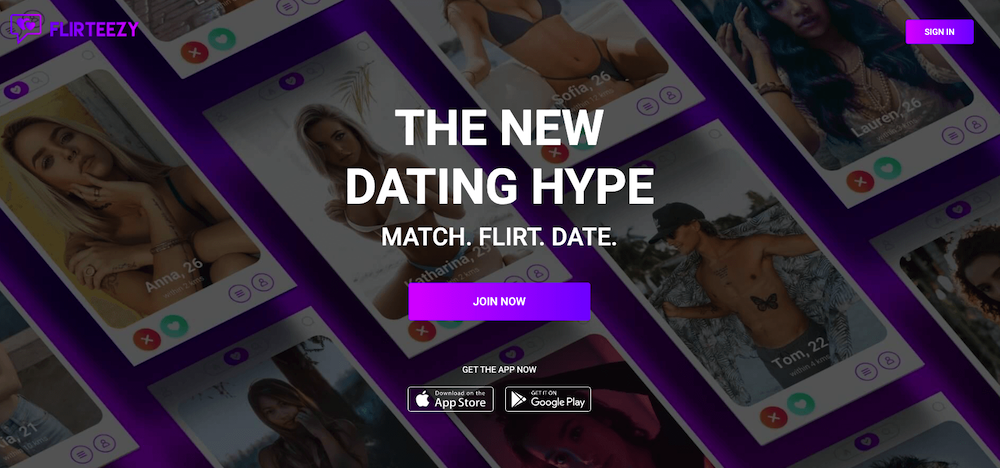 ThaiFriendly
ThaiFriendly is the largest dating site for Thai women. You can also find ladyboys in Thailand via the site. There is a separate point in the search function for this. The site is especially good if you're looking for freelancers and you're just looking for a nighttime adventure. More information can be found in our ThaiFriendly review.
MyLadyboyDate
MyLadyboyDate is a dating site for transgender people that allows you to search for ladyboys all over the world. This is a serious site where transgender people are looking for serious relationships or meetings. Very few offer their services there.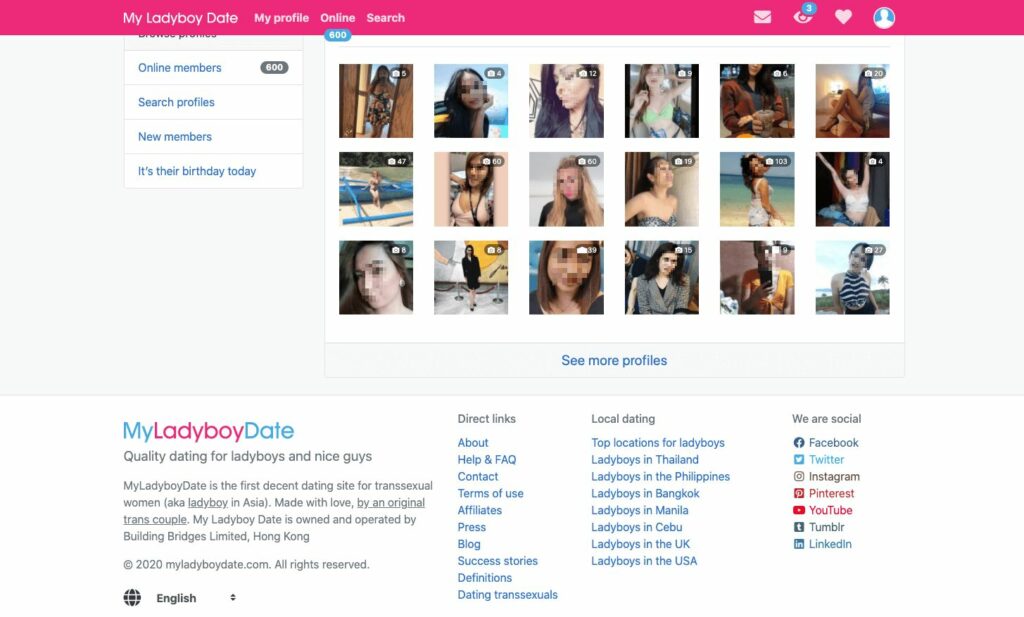 LadyboyKisses
LadyboyKisses is one of the largest dating websites for transgender and ladyboys with over 365,000 members. Especially in Thailand, but also in the Philippines, you can find a lot of dates. The site also works very well in other countries around the world. Since you also have this Can test the site for free and only the chat is blocked, you should definitely take a look around. Or take a quick look at our LadyboyKisses review.
If you want to walk around on the street with a ladyboy in Thailand, you don't have to be ashamed. The whole thing is relatively normal there and you will see it often. Unlike in many European countries, this is normal and no one is surprised.
Did you have other experiences? Leave us a comment about your experience of walking around with a ladyboy in Thailand.