Ladyboys from Thailand are among the most beautiful there are, but why is that? What do you need to know about ladyboys from Thailand? We answer all of that in our Thai Ladyboy Guide. Here we have summarized everything worth knowing, but also reveal where you can meet and date Thai ladyboys and how high the prices are if you are only looking for a prostitute.
Thai ladyboy guide
In the Thailand Ladyboy Guide we reveal everything you need to know about Thailand Ladyboys. From the expansion stages to dating portals to prices for prostitutes. In this guide we would like to give you everything you need to know so that you then know where to find what and what prices to expect.
Thai ladyboy expansion stages
Not every ladyboy is the same and there are very big differences, especially when it comes to the expansion stages. Especially in the early stages, ladyboys don't really look feminine, which is why that's where it's hardest to find someone. Since breast operations are very cheap in Thailand, almost all of them have large breasts, but they don't really look like women. The whole thing only comes with time and when hormone therapy is done.
Since there are a lot of ladyboys in Thailand, the country can also be called the Mecca for sex reassignment and cosmetic surgery. Countless clinics offer sex reassignment surgery, especially in Bangkok. The prices for this are also relatively cheap, so most can afford them. Because of the many good surgeons, there are so many good-looking ladyboys in Thailand. After a short time, the ladyboys look very feminine. With some it is even no longer possible to distinguish whether it is a man or a woman.
Recognize Thai ladyboy
If a ladyboy is perfectly made, it is no longer clear whether it is a ladyboy or not. However, this is the case with relatively few. Mostly you can tell whether it is a ladyboy or not. Signs of this are the Adam's apple, the wider body, but also the feet, which are usually much larger than women. You can also tell by the voice of many. This cannot always be adjusted so that you do not notice it.
Extra large breasts are further signs that indicate that it is a ladyboy. Many women have their breasts done, but it is extremely noticeable with ladyboys. As soon as these breasts can be made, they take the biggest thing possible. This is not always the case with women. But there are many more points. Take a look at our guide Recognize Ladyboy, there we have listed everything how to recognize a ladyboy and differentiate it from a woman.
Thai ladyboy dates
If you want to date a Thai ladyboy, then you have many options. There are many dating portals where you can search specifically for ladyboys. Whether you're looking for something serious or just a one night stand doesn't matter. There is something for every requirement on the various portals. We have attached a brief list of the best Thai ladyboy dating sites.
ThaiFriendly
ThaiFriendly is the largest dating site for Thai women and ladyboys, with currently over 2.2 million members. Among them there are over 1000 ladyboys who are in Thailand. On ThaiFriendly you can mainly find ladyboys for one night. Many are only looking for a customer for the night on the platform. If you want that, you have a very good selection. More information is available in our ThaiFriendly Ladyboy review.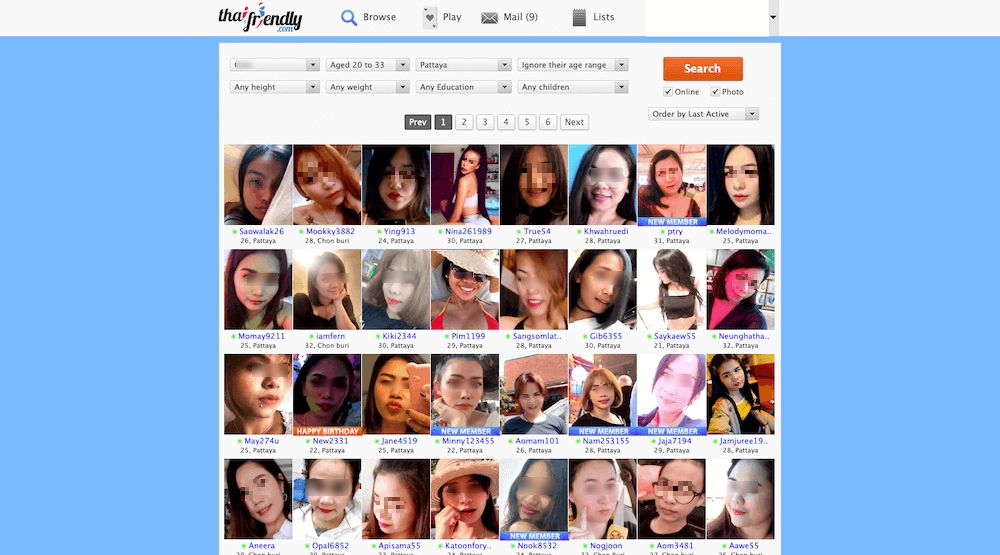 Flirteezy
Flirteezy is a relatively new dating app that appeared for the first time in 2019. The app is still a little unknown, but promises a lot. The dating app is already well known, especially in Asia. Flirteezy has members all over the world. Most of them can be found in Asian countries such as Thailand and the Philippines, as well as Singapore etc. But members can also be found in almost every place in Europe. The good thing is that you can easily search for it even in the free version.
Flirteezy is free. However, there are some limitations. There is a welcome bonus when you register, as well as free credits every day you use it. These can be used for messages and gifts. You can buy credits and use them, but you can also get a premium membership, which is definitely the better choice. This offers more functions. Flirteezy isn't a pure ladyboy dating app, which is a good thing. It's modern, has a lot of cool features, and is very easy to use. If you are specifically looking for ladyboys, the search can take a while. Read more in the Flirteezy review.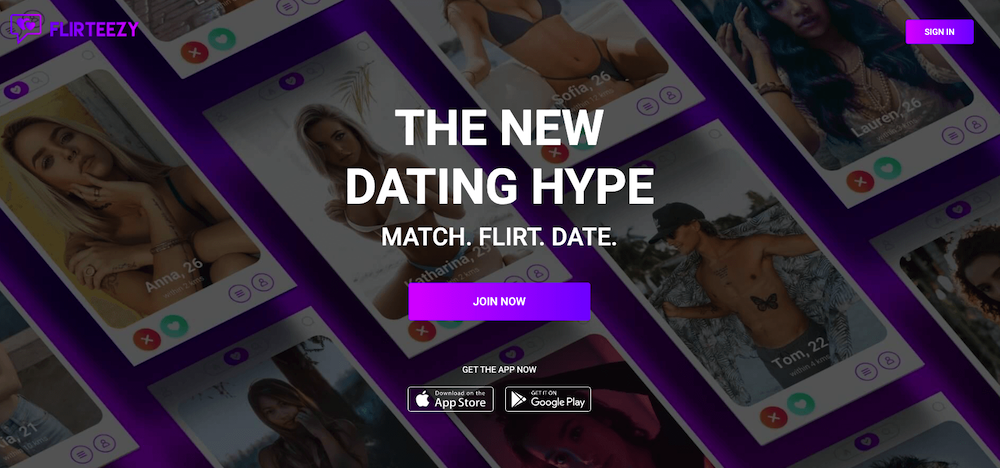 MyLadyboyDate
Another very good site for finding ladyboys is MyLadyboyDate. The dating site specifically caters to transgender people and ladyboys around the world. Several thousand ladyboys are registered in Thailand. You can register for free on the site and use it as much as possible, but a premium membership is required for the chat.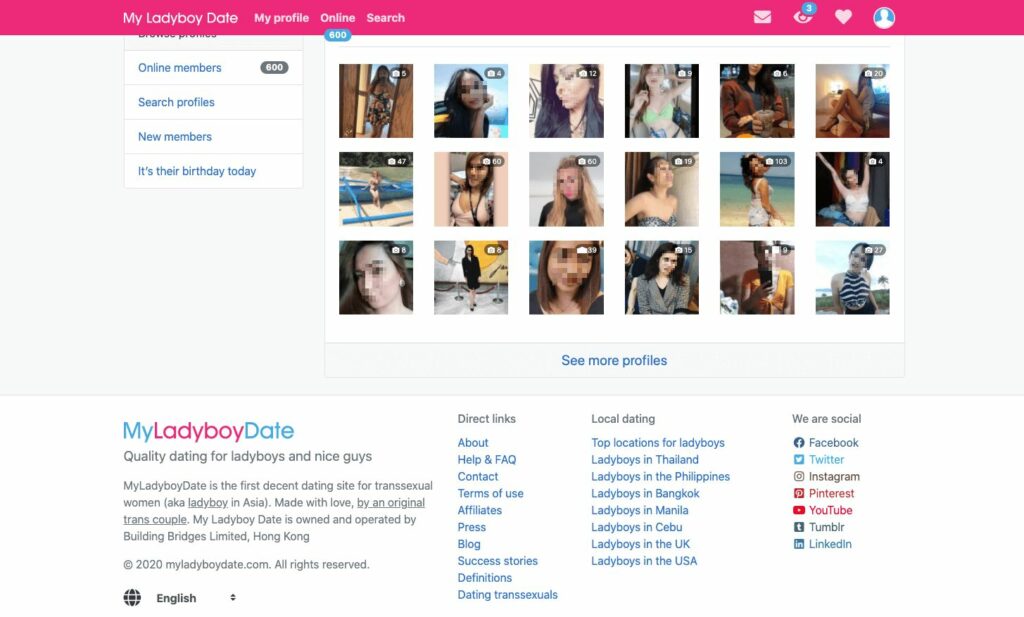 LadyboyKisses
LadyboyKisses is a very good dating site for ladyboys. With this you can find ladyboys and transgender people worldwide. LadyboyKisses is especially recommended because of the large number of members. Over 375,000 are currently registered. Many are hostile in Thailand. Although many freelancers can be found here too, many are looking for something serious. Normally, however, you are quickly told what you want. Look your best Our LadyboyKisses review.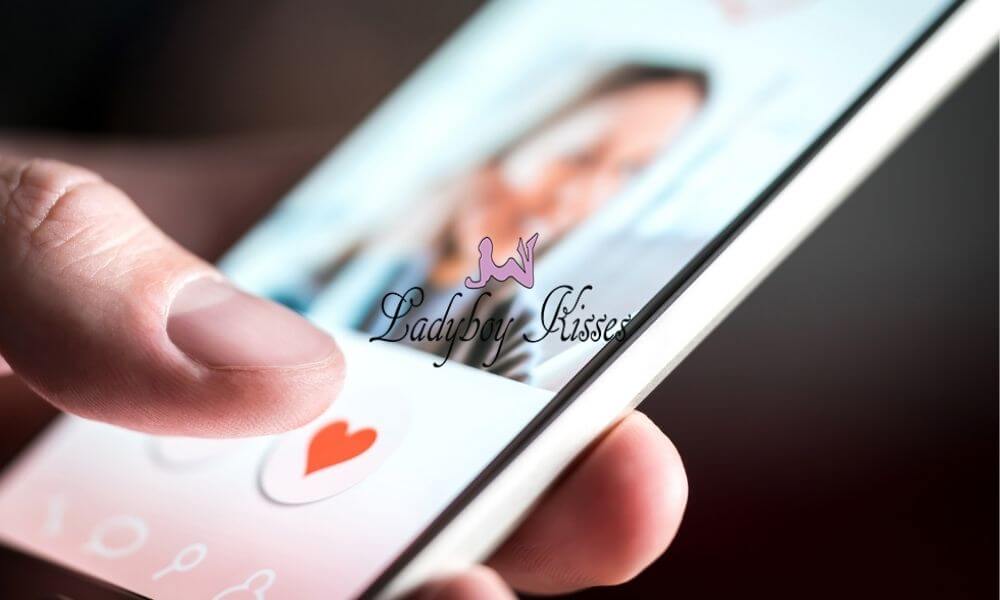 Thai ladyboy prices
In Thailand there are countless prostitutes with whom you can have fun for a few hours for a small fee. You can also find a lot of ladyboys who offer their services. Especially in cities like Pattaya or Bangkok it is teeming with ladyboys. The prices are very different. Freelancers from the street or through dating sites usually cost 1000 Baht. In the bars you get around 1500-1800 Baht with the Barfine and in the aGoGos you get there from 2500. It is best to have a look at our guide Ladyboy Thailand Prices, where we have already reported in more detail on the subject.
Where do Thai ladyboys meet?
In Thailand it is particularly easy to meet a ladyboy quickly. It doesn't really matter where exactly you are. In the tourist areas, however, the chances are much higher. As already mentioned, the easiest way is to use a dating site. We have already written detailed guides where we can tell you exactly where you can meet ladyboys in the respective cities. It's best to take a quick look at them.
Were you able to find out everything you need to know with our Thai ladyboy guide, or are there any questions left? If you still have something on the tip of your tongue, just leave us a comment and we will take care of your request as soon as possible.